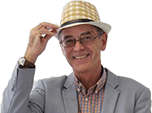 Blown turbo on Audi A3
About a year ago the turbo failed on my 62-plate Audi A3. It was replaced under warranty (it had one month left) and now the newer turbo has blown. The car has no warranty and has done 52,000 miles. Should this have happened? Do you think I should take it back to the garage and complain?
Asked on by BARRY GEORGE

Answered by
Honest John
The reason it will have failed will be that the turbo bearing oil feed and oil return pipes were not replaced, carbon will have built up in them and that will have restricted the oil flow to the bearing of the new turbo. Bad work by the garage that fitted the new turbo.
Similar questions

Is it a good idea to buy car with a turbo engine?

We had loss of power on our Audi A3 recently. The coil and DPF warning lights came on at the same time. We called the RAC and they reported "Air mass flow during regeneration too high" and told us to drive...

I've owned a 2009 Audi A3 from new. It has been serviced by Audi every year and has never given me any problems, with 47,000 miles on the clock. Recently it developed a horrible grating noise. I took...
Related models

Good choice of engines. Some petrol engines now chain cam. Comfortable and well built interior. cheap to run 1.6 TDI. Feels very refined especially on the motorway.