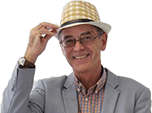 Have the issues with the Volkswagen 1.5 TSI engine been resolved?
My son is about to buy a new Skoda Superb with the 1.5 TSI engine and DSG transmission. Is the 1.5 TSI engine "kangaroo" issue fixed? And is the DSG fitted to this model a reliable one?
Asked on by Robert Tweed

Answered by
Andrew Brady
We've heard from a number of customers who have been told by dealers that updates are available but we've not been told anything official by Volkswagen Group. That said, it doesn't affect DSG models as much as manual models. The 1.5 is fitted with the DQ200 DSG gearbox which traditionally has been problematic, but we've not had many reports of issues of it in the Superb:
www.honestjohn.co.uk/carbycar/skoda/superb-2015/go.../
Similar questions

I bought a new Skoda Superb Estate seven months ago. When driving a few weeks ago, a warning light appeared on the dashboard saying 'Front Assist Not Available'. The light has been on ever since. My local...

Interested to read your review of the new Skoda Superb Estate. The petrol 1.4 ACT engine sounds really good. However, how is it going to fare in terms of depreciation compared to the 150PS 2.0 diesel?...

What hybrid car would you suggest for a family of four with three people above 6 feet tall and one just over 6ft 6?
Related models

Near perfect as a practical family estate car. Great value for money. Comfortable and quiet on the move. Huge amounts of rear legroom.