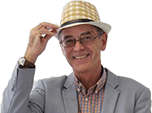 MY five year old MINI Cooper just failed the MoT, needing a total rear brake replacement - is this a common fault?
My MINI Cooper kist failed its MoT because it needs a total rear brake replacement. I was told it had warped rear callipers, worn rear disks, pads and sensors - which were required at 29,000 miles. The car is five years old and I don't abuse the handbrake. The main dealer wants £1200 for the repair, inc VAT. My MINI Cooper is under extended warranty but these things aren't covered. Is this a common fault? Do I have to have it repaired where the test was done?
Asked on by C King

Answered by
Dan Powell
Warped brakes are traditionally caused by the driver holding the brakes for long periods when descending a hill. This causes part of the brake disc to be clamped by the pads and cool more slowly than the rest of the disc. This can also happen when braking heavily from speed on the motorway. I'd recommend having the car inspected by an independent specialist, as the repair costs will be lower than that of the main dealer:
good-garage-guide.honestjohn.co.uk
Similar questions

Yesterday at its first MoT, my BMW M240i received an 'advisory' re cracking to all four Michelin Pilot Super Sport tyres. Is this unusual and should I be concerned? The car has covered only 15,000 miles.

If my car passed its MoT but has pitted and scored brake discs, is this supposed to be on my certificate as an advisory?

Is a tyre pressure light showing an MoT failure even if the pressures are correct? Can I just disconnect the light?
Related models
New engines including 1.2 and 1.5-litre three-cylinder and 2.0 litre. More refined and better steering feel plus much more fun to drive than previous MINI.