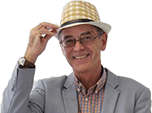 Will my car fail its MoT because a door mirror indicator doesn't work?
My 2010 Hyundai ix35 has indicators in the door mirrors. One has failed. Does this mean that the car will fail its next MoT?
Asked on by Peter McKenzie

Answered by
Dan Powell
As well as an indicator, all cars built after 1 April 1986 must have a side repeater (indicator lamp) on each side. For many modern cars, this is built into the door mirror.

The only exception to this rule is indicators (at the front) that are visible from the front and side.
Similar questions

Is my old Honda Civic 1.7 diesel likely to fail the new emissions test and would it be expensive to correct? If it is trash should I go for a new one to get the benefit of the diesel scheme? My feeling...

Is a tyre pressure light showing an MoT failure even if the pressures are correct? Can I just disconnect the light?

The offside daytime running light on my 2016 Kia Cee'd intermittingly flickers. If this condition occurred during it's MoT would this be a failure?
Related models

Good value for money. Comfortable and refined interior. Available with two or four-wheel drive. Low CO2 emissions. Five-year warranty. Generous equipment. Full size spare wheel.