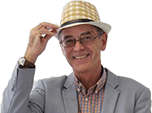 If I'm on a smart motorway and my car starts to break down, can I pull over into a lane that's already marked with a red X?
Let's say, hypothetically, lanes one and two of a four-lane smart motorway have large red crosses on them so you are travelling in lane three. A problem then occurs with your car so you need to stop. Are you allowed to pull over into lanes one or two, or do you stop in lane three and reduce the number of running lanes even further?
Asked on by Nick White

Answered by
Georgia Petrie
Try to get to the hard shoulder, ideally. I don't think it's a case of 'being allowed to stop'. If your car is going to stop, it's going to stop. It would very much depend on the circumstances. If there's an accident already in lanes 1 & 2 - don't contribute to the problem. If it's clear for several miles and you end up stranded there, probably less of an issue if you've tried to make it to the hard shoulder. But it is illegal to drive in a lane closed by a Red X sign. If you're caught, you could receive a fixed penalty of up to £100 and three points, and in some cases more severe penalties or a court appearance.
The Gov website has a specific section of advice concerning emergencies and breakdowns on smart motorways:
www.gov.uk/guidance/how-to-drive-on-a-smart-motorw...n
Tags:
Similar questions

We are thinking of buying a three-year-old car and have been asked whether we wish to have Supagard protection applied to the car. The car is in excellent condition. Is it worth doing this?

Do I have to tell my insurer if I fit winter tyres to my car?

I was stopped by the police yesterday after my car came up as having no insurance. This was a shock as I have been paying £370 a month on a policy that started just a few months ago (when I passed my test)....