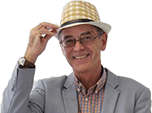 Can I drive a car in the US on my UK insurance?
I'm going to the U.S. for a couple of weeks and a relative has said I can use their car while I'm there. How do I make sure I'm fully insured while using it? Can I drive on their insurance or will my own comprehensive insurance on my U.K. car cover me?
Asked on by IanLB

Answered by
Tim Kelly
Your UK insurance will not cover you. You must ensure you have an American insurance policy in place for the vehicle. See if your relative's insurance policy will cover you.
Similar questions

I plan to drive someone else's car by invitation in the USA (and through into Canada) as part of a trip we are taking later this year. They have checked with their insurance company who say as long as...

What do I need to take to drive in the USA?

If I get a fixed penalty abroad, i.e. in Spain for 150 Euros for 68kmh in a 60kmh limit, are the points put on my UK licence? I assume I would need to tell my UK insurer.