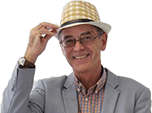 The clutch has failed on our car after just 26,000 miles - is this normal wear and tear?
I bought a one previous owner 2015 Honda HR-V 2015 and the clutch has burnt out at 26000 miles. How do I get the main dealer to agree that clutch must have been very worn when they sold it?
Asked on by Steve

Answered by
Honest John
If you bought the car within six months and something failed, the legal assumption is that it must have already been failing or starting to fail on the date you bought it and, to absolve himself of liability for that, the dealer has to conclusively prove that it wasn't. Beyond six months you have to prove the fault was present or developing on date of sale. See:
www.honestjohn.co.uk/faq/consumer-rights/
If you want to speak to someone else, try Citizen's advice, but be aware that a specialist solicitor will probably charge upwards of £200 an hour + VAT.
Similar questions

I am looking for a small/medium quiet SUV with a torque converter or CVT gearbox that also has a reasonable size boot. What do you suggest?

We have a 2014 Land Rover Freelander (15,000 miles) and a 2013 Kia Rio (22,000) on 17-inch rims (big mistake for country roads). We have a budget of about £20,000 and would like to change the Kia Rio for...

After years of driving a Honda CR-V to tow a caravan, I now need to downsize. I like the high driving position and need to have room for a large dog and a wheelchair. Is the Honda jazz a viable replacement?
Related models

Highly practical and versatile thanks to 'magic' seats. Strong i-DTEC diesel.