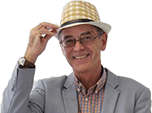 Do turbo engines have to work harder than naturally aspirated ones?
I have a 2013 Nissan Qashqai 1.6 petrol. I am looking to change it, but the newer ones all seem to have smaller engines with boosters. Does that mean that the engine will work that much harder and so not last as long as the older type?
Asked on by William Perman

Answered by
Andrew Brady
Turbochargers mean smaller engines can be more powerful and, in theory, can return better fuel economy. They also have more power lower down in the rev range, meaning they're easier to drive day-to-day. You're right that there are question marks over the long-term reliability of some turbocharged engines, but the 1.3-litre used in the Qashqai is too new for us to have had any issues reported.
Similar questions

My NHS lease car is due for replacement soon. I drive a diesel Nissan Qashqai 1.5, mainly on A and B roads in Devon, up to 17,000 miles a year. With uncertainty around diesels being taxed more in the future,...

I have a 2014 Volkswagen Golf 1.4 DSG, which I love, but the seating is a bit too low on long journeys. I'm looking to part exchange for an automatic SUV/MPV, thinking a Nissan Qashqai or Ford C-Max. Most...

Should I buy a 2011 Audi A3 1.8 TFSI with 18,790 miles for £12,600 or a 2014 Nissan Qashqai 1.6 petrol with 20,531 miles for £12,500? Are there any problems to look out for?
Related models

Improved interior over previous Qashqai. Very smooth and quiet ride. High torque 1.3-litre petrol engines from 2019 a vast improvement.