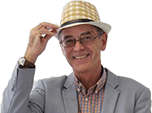 How heavy a trailer can I tow on my licence?
I am over 70 years old - how heavy a trailer can I tow on my licence?
Asked on by POB123

Answered by
Andrew Brady
Assuming you passed your driving test before 1997, you should be able to drive a car towing a trailer with a combined authorised mass of up to 8250kg. You'll retain this entitlement when you reach 70, although you'll need to renew your licence every three years.
Similar questions

When renewing my driving licence at 70, I didn't apply to retain the right to continue to drive vehicles up to 7000kg. However, having enjoyed a motorhome for the last two years, I would like to be able...

I have a mobile food trailer that has been modified for my business. The maximum axle weight on the chassis is 1500kg. Is it okay to tow this or do I need to go to a weigh bridge to check it? Will the...

What licence do I need to drive an Aixam or Microcar? I was told I need a provisional licence and a CBT. And where can I find one?