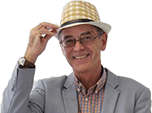 I bought a car that doesn't have metallic paint as stated when I purchased it - where do I stand?
I bought a one-year-old vehicle from Motorpoint and it was stated as having metallic paint. However, I recently discovered that it hasn't and alerted this fact to Motorpoint, which was within six months of purchase. I believe under The Consumer Rights Act 2015 this is not as described and within 30 days of purchase I could have asked them for a full refund. But I wasn't aware of the fault within this time, although clearly the fault was there from day one of purchase. Within six months of purchase I believe I can ask for a replacement, and I have asked them to put me back in the position I should have been in from day one. They are refusing to do this, and have offered £100 as a gesture of goodwill.
Asked on by SM

Answered by
Honest John
Solid colours are now clearcoated in the same way as metallics so there is not necessarily any difference in price or value. I think their offer of £100 in compensation is entirely reasonable, especially at this late stage. I can't pre-judge how a Small Claims judge would rule, but if you took the matter to Small Claims and lost you could be liable not only for your court costs but also their's.
Similar questions

I purchased a car from a car supermarket and over the first week of driving observed that there was an excessive vibration present a motorway speeds. I contacted them and explained the issue and also advised...

When making a cash offer to a franchised dealer for a used car, what would be a reasonable percentage deduction of the asking price to suggest?

I'm in the market for a second-hand car and I'm interested in an Evoque or similar semi-luxury car for up to £15,000. The catch is that I would prefer petrol and all the ones I look at are diesel. I only...