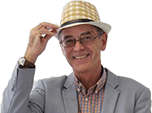 Are LED sidelights legal?
I have replaced the incandescent bulbs in my front sidelights with LED ones and I have noticed that the light they produce has a blueish tinge. Are they legal?
Asked on by

Answered by
Dan Powell
This reads like you have fitted HID bulbs to your vehicle rather than LEDs. You can identify HID headlamps from the DCR marking on the headlamp lens/body. It should also have an igniter module or inverter behind the headlamp unit.
Converting your car's headlamps from halogen to HIDs will cause the vehicle to fail the MoT:
www.honestjohn.co.uk/news/legal-motoring-advice/20.../