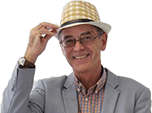 New MoT headlight rules - will my car pass?
I replaced the headlight bulbs on my Volkswagen Golf about 18 months ago. Since then the new MoT rules have been introduced. The replacement bulbs are Osram Night Breakers. will my car pass the MoT with the replacement bulbs left in, I believe headlight bulbs was one of the items that were being changed.
Asked on by Jo

Answered by
Dan Powell
The update to the 2018 MoT rules stipulates that halogen headlamps shouldn't be converted to HID bulbs. These can usually be identified with a 'DCR' marker on the bulb or a bluish tinge to the light that the unit produces.

If the car left the factory with HID headlights then the new rules will not affect its MoT; however, any vehicle with HID aftermarket bulb conversions will automatically fail.
Related models

Comfortable ride, good quality interior, feels solid and durable, very cheap to run TDI diesels, strong image means it will always be sought after.