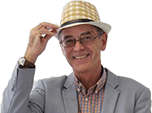 How can I protect my car from keyless theft?
I own a Nissan Leaf. At home, my car remote key is secure from hackers. When I am out I can keep the remote in a Faraday bag but I will need to remove it momentarily to open and start the car. If I replace the remote in the bag after starting the car will the car run normally? Are there any other ways of protecting the car from theft by hackers?
Asked on by Ian Worby

Answered by
Georgia Petrie
If you put the key in the bag after you start the engine then the car will continue to run. If you turn the engine off, it won't start again with the key in the bag though. Thieves don't have the key present when they steal a car. As soon as they've gained entry to the car by extending the key fob signal they can get in and drive away, but they can't turn the car off again or it won't start out of range from the key (which will be at the owner's house still). We've heard reports that many of the cars are driven to ports where they're loaded straight into containers to be shipped off to Europe to be sold because of this exact reason. But I wouldn't worry about putting the key fob back into the faraday bag while you're driving. To me, it seems unnecessary. Nissan Leaf are far less likely to be stolen than things like BMWs, hot hatches like Fiesta STs and vans that are sometimes left with expensive equipment inside. You can use preventative measures like steerling locks or trackers as well. We've reviewed the Disklok (
kit.honestjohn.co.uk/reviews/review-disklok-steeri.../
) and the Stoplock Pro (
kit.honestjohn.co.uk/reviews/stoplock-pro-review/
).
We reviewed the Rewire Security Spytrack Nano tracker here, too:
kit.honestjohn.co.uk/reviews/review-spytrack-nano-.../
Similar questions

How do I protect my car key signal from being stolen electronically when my car is parked?

Ease of theft of cars with keyless entry systems by relay attack is very much in the news. Is there a reliable way of preventing this type of attack? A Faraday screened key pouch is offered as a solution....

Even if you have a Faraday bag, can thieves detect the key frequency as you park-up? Then the thieves have the signal stored in their relay device, or does the key have to be active for them to gain entry?
Related models

Impressive real-world range (especially the E+ model). Relaxed drive. Plenty of space.