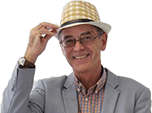 Should I get an extended warranty for the touchscreen in my car?
I'm buying a Citroen C4 Grand Picasso which comes with touchscreen for many controls and sat nav. As the car is 65 plate, should I get the £700 extended warranty which would cover the car for a further three years?
Asked on by Duncan

Answered by
Honest John
Only if the warranty specifically covers the touchscreen. This has not yet become the problem some people predicted it would, but I can't see any of these systems lasting longer than 10 years. You don't expect a laptop or a PC or a Mac to last 10 years.
Similar questions

What small petrol automatic cars are available with a basic radio/cd player and no electronic touchscreens?

Our Hyundai i10 does not have a built-in sat-nav system. I have seen a built-in version of Android Auto linked to a smartphone in a friend's car and was quite impressed. As a safer alternative to my smartphone...

I quite fancy a Lexus RX450h to replace my Mercedes-Benz ML-Class with a more comfortable and stylish drive, but it looks so outdated without CarPlay, Android Auto or a built-in TomTom sat nav. Can we...
Related models

Impressive ride quality. Very practical and family friendly. Good engine selection.