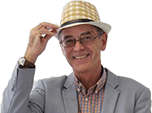 What exactly leads to an increased insurance premium?
A year ago my son was driving home from work after nightfall. In an urban area, with not particularly good street lighting, he came to a cross roads. Having ascertained that the main road was clear, he crossed the junction, but as he entered the opposite minor road a jogger, almost invisible in the darkness, ran into his car. Naturally he stopped to see if they were alright - there were two of them - and although slightly shaken, they said they were okay and declined his offer to drive them home. My son was somewhat concerned though, as from the tone of the conversation between the joggers, it seemed that they held him responsible - despite the fact that it was clear from the marks in the dirt on the side of the car that the jogger had run into the side of the car, rather than the car hitting them.
When he got home, he rang me and asked for my advice, and I told him to inform the police, which he did. The police came round to see him and told him that the two joggers had reported the incident, and they would be making further enquiries. For a period of some weeks, he heard nothing, before eventually being contacted by the police and told that they would be taking no action regarding the incident.

However, in the meantime, while arranging to renew his insurance, my son had put this "accident" on his insurance application form, specifically noting that he was not at fault, and no claim was being made.
Due to various commitments, my son didn't require car insurance last year, but whilst seeking car insurance this year, the matter has come up and the incident appears to have added a surcharge of 20-30% to the premium he is being asked to pay as "the accident is logged on the central insurance database". Given this response to a customer for being truthful, is it surprising that many people feel that their only option is to be economical with the truth when dealing with insurance companies?

Asked on by John Ward

Answered by
Tim Kelly
Yep, agree completely, He needs to contact his previous insurer and advise them that he contacted them for information purposes only. He wishes for them to remove any details from the CUE underwriting database.This way, the premiums should then not be loaded.
Similar questions

I wonder what difference quoting annual mileages makes to premiums, unless mileages are enormous. I only do about 9000 miles a year. Would quoting 10,000 or 12,000 miles make any difference?

Having just retired, I logged onto my insurance account and changed my status from employed to retired. There was no admin fee (as I did the admin myself) but, bizarrely, my premium went up by £10. I'm...

My vehicle has today been deemed a write off after an arson attack outside my house a couple of weeks ago. The perpetrators have not been found and, as a result, my insurance premium has doubled to £1110...