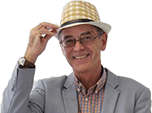 Can I drive a motorbike if I have a category A on my driving licence?
I passed my driving test nearly 60 years ago and have held a licence ever since. I am aware of the present requirements regarding riding a motor bike, though I've never owned or driven one. My present photocard driving licence covers me for AM/A/B1/B/BE/f/k/l/n/p/q. It seems I could ride a motor bike of any description Cat A without needing to take any sort of preliminary test. Can this be right?
Asked on by John Keith Barlow

Answered by
Honest John
If you go to:
www.gov.uk/view-driving-licence
/ and input your driving licence number, national insurance number and postcode you can get an explanation of precisely which groups you are still entitled to drive. There is no D1 or C1 on your list, which indicates to me that you did not take the eye test and medical at 70 and thereby gave up your right to drive vans 3500kg to 7500kg and mini buses up to 16 seats. A is only a right to ride motorcycles up to 125cc provisionally. To ride one up to 125cc without L Plates you need A1 and for bikes bigger than 125cc you need A2.
Similar questions

Would a BMW Isetta be suitable for a sixteen year old with a motorbike licence?

Are there any small to medium electric motorbikes or scooters that you would recommend?

I have seen a 2016 Honda CTX700 for sale. This bike has 2000 miles and was just traded in, so it is mint condition. Any cons on this?