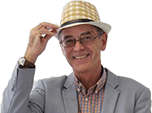 I have just discovered that my used car was sold to me with the DPF removed - who is responsible?
I bought a used Jaguar XF from a garage a year ago and it has just failed its first MoT since I've owned it. On investigation, it turns out that the Diesel Particulate Filter has been removed at some point and the engine control unit hacked to ignore the missing DPF. The garage I bought the car from is claiming it's not their responsibility as the car passed an MoT before they sold it, however I was of the understanding that it's been illegal to sell a car with the DPF removed since 2014.

What are my options? I had to spend £450 at a diesel specialist to determine the filter was removed and now face a bill of thousands to make my car roadworthy again. Surely the garage has a responsibility to repair my (illegal) car? If they had an MoT performed last year and it passed despite a missing DPF then surely that's something they need to take up with the MoT centre, not pass on to me?
Asked on by Warren O'Neill

Answered by
Honest John
Your understanding is correct and it was illegal for the garage to have sold you the car with the missing emissions equipment, so your right is to have the dealer buy the car back from you at market value or pay for it to be fixed. These are your rights:
www.honestjohn.co.uk/faq/consumer-rights
/ This is a link to Small Claims:
www.gov.uk/make-court-claim-for-money
/ And this links you to the law on emissions equpment:
www.gov.uk/government/publications/modifying-your-...s
/ to quote, "Under the Road Vehicles (Construction and Use) Regulations (Regulations 61(7) and 61A(3)) and the Road Traffic Act 1988 (Section 42) it is an offence to use on a road a vehicle which has been modified in such a way that it no longer complies with the air pollutant emissions standards it was designed to meet."
Similar questions

I keep getting a DPF warning light on my 2008 Jaguar XF. Can I have it removed and have the ECU remapped? I've found lots of websites offing this service.

Bought a brand new Jag XF in March 2010, since April 2011 the car has been back to dealer three times for an intermittent electrical fault which causes absolutely everything to stop working. The first...

You very kindly helped me overcome hesitancy on buying my 1yr old Jaguar XF S V8 back in March this year. All has gone well. It is as you said a fantastic car to own drive despite government taxes. However,...
Related models

Wonderful and bespoke feeling interior. Amazingly quiet and refined. More economical 2.2 diesel from 2011. Navigation as standard on most models.