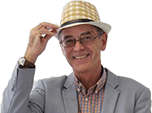 Should I get a proper dual dash cam set up or just buy two different dash cams?
Is the Nextbase 512GW and 512GW rear camera a better setup than separate front facing and rear facing dash cams?
Asked on by Alex LAWSON

Answered by
Georgia Petrie
In terms of ease, the Nextbase dual dash cam setup would be better because the devices have one cable linking them together. Otherwise you'll need to wire and power two different dash cams to the 12v power source, though this isn't that difficult as long as you have a dual port car charger - something like this (
kit.honestjohn.co.uk/reviews/review-anker-24w-powe.../
). Using a dual dash cam set up like the Nextbase 512GW and 512GWRC will provide good quality footage - as you'd expect from Nextbase - and it'll be easier to watch the footage together because they're downloaded onto one SD card. But it is arguably more expensive than getting two cheaper dash cams.
Another option would be something like the Z-Edge S3 dual dash cam. However, I recommend you watch some sample footage on youtube before buying to see what the rear dash cam footage is like. It's not uncommon for manufacturers to focus more on the front camera, so the rear camera often films in lower resolution and can be a bit rubbish. Lastly, if you are mounting a camera at the back of your car then use a sticky type mount rather than a suction cup because it might fall down when you slam the boot lid.
Similar questions

Can you tell me which is the best dash cam to fit on an Audi A1 Sportback rear privacy window? I have a Nextbase cam in the front window.

Are there sat navs that include a dash cam and the ability to make hands free phone calls?

I had Nextbase dash cams fitted to the front and rear of my car recently. I was not entirely satisfied with the fitting (by a well known supplier) or the performance of the cameras. The vehicle was involved...