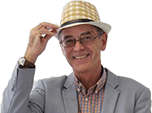 Learning to drive in: A Toyota Yaris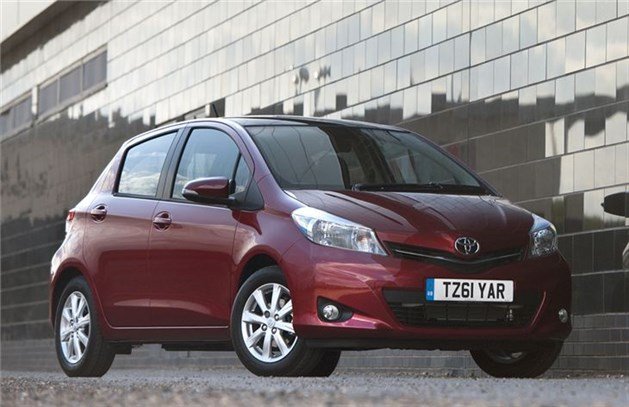 The Yaris has long been a favourite of both driving schools, learners and new drivers alike, thanks to its well-deserved reputation for reliability and the ease with which it can be driven in most circumstances.
The latest model continues all of these traits, and makes for one of the very best cars in which to learn – and it's an ideal first car for those fortunate enough to have the choice of a new model.
Getting started
The cabin of the Yaris feels spacious and airy, and it's exceptionally easy to find a comfortable driving position. The dials are clear and easy to read, and the mirrors are all easy to set for a good view back. Additionally, the front three-quarter view, usually obscured by thick window pillars, is better than most other small cars.
Moving off is simple enough, but the engine in the car tested, a 1.33 petrol, was quiet at idle and took some getting used to in order to keep from stalling. The gear lever could also do with more positive 'feel' when it engages, although that's a minor criticism.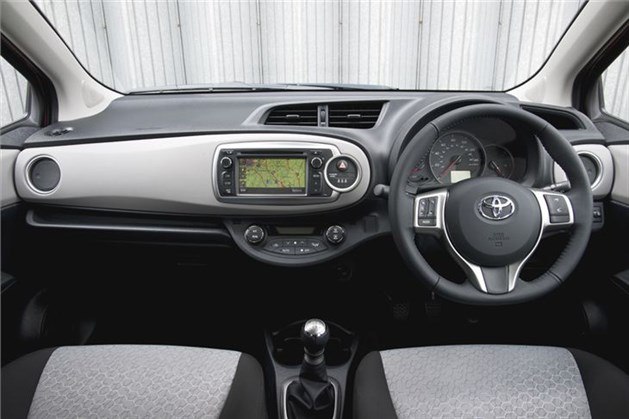 On the move
The Yaris feels sprightly, small and nimble on the road, and the steering - while light - is precise, so emerging from junctions and cornering are made easy. It's easy to judge the cars width, which makes navigating tight streets simple.
There's a gearchange indicator that gives you a good idea of when to change up or down, which is ideal for novices and helps in the Yaris because of how quiet and refined it is on the move. It'll also help with the eco-safe driving aspect of the practical test and maximises fuel economy. 
If you spend a lot of time in heavy traffic you might find the clutch pedal a little stiff, but it's nothing you won't get used to. Another minor problem is the indicator stalk, which can't be 'half' engaged for three flashes, which is handy when changing lanes on a dual carriageway.
Nontheless, the Yaris is an excellent environment in which to learn. All of the controls fall intuitively to hand and driving is extremely easy, so you can pay more attention to your surroundings without worrying about what's going on in the cabin.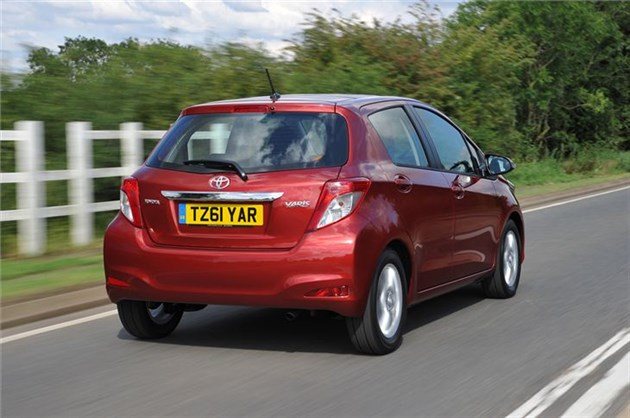 Manoeuvres
In most trim levels the Yaris comes with a navigation system called Touch, which doubles up as a reversing camera. If it's fitted to your car it'll make parking utterly painless, although it's important not to rely on it entirely, and to ensure you look around the car to avoid swiping off the front bumper or scraping the sides of the car.
Even if your Yaris doesn't have the system, though, it should be no problem at all to get it into parking spaces because all-round visibility is good and the controls are light.
Summary
There are fewer driving schools and instructors with the Yaris then there are with the Vauxhall Corsa or Ford Fiesta, but if you can find an instructor with one then it makes an ideal car in which to learn, thanks to the ease with which it can be driven, its comfortable driving position and its good visibility.
Additionally, thanks to a reputation for reliability, easy driving and decent equipment it's a good first car to own, although most drivers will have to settle for an older second hand model.  
Helpful details
Reversing camera: If it's fitted it's an absolute boon and makes life very easy
Visibility: The view out is good in all directions
Comfort: It's a comfortable and easy car to drive
Unhelpful details
Gearchange: While the lever is well placed, it can feel a little stiff
Clutch pedal: Can feel a little stiff if you're in stop-start traffic for extended periods 

Already learning? Visit our Facebook page and let us know what car you're taking lessons in. You'll also find lots of useful information, and you can ask us and other learners anything you want.