The Renault Clio is perennially popular with young buyers and learners thanks to reasonable pricing, decent finance deals and fairly low running costs, coupled to attractive styling. The latest generation of Clio is certainly up there with other hatchback models in terms of styling – but can it keep up in other areas?
Getting Started
The new Clio's pretty exterior makes it look like a three-door, but there are no three-door options on offer. Instead the rear doors handles are hidden in the window surround – that's great if you tend to carry a lot of friends, because leg room and head room are both ample.
Unfortunately the exterior styling doesn't match the interior – it feels low rent and there are lots of cheap plastics. There's also a slow-witted touch screen audio and navigation system and a driving position that's slightly twisted, care of offset pedals and steering. That's bad news – rivals like the Ford Fiesta and Vauxhall Corsa don't have such problems.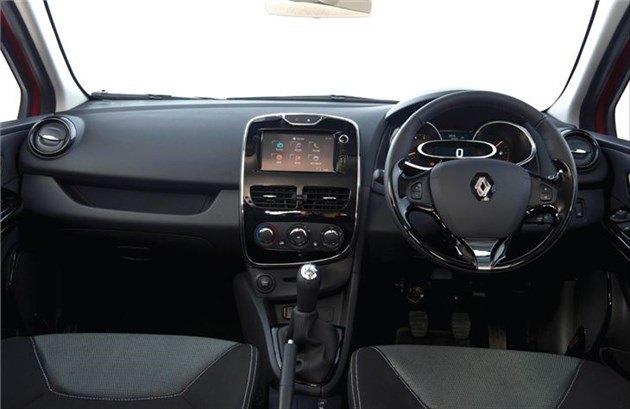 On the move
Because of the awkward driving position the Clio is a bit tricky to get comfortable in, but once you're settled down it's not a difficult car to drive. The major controls - steering, pedals and gear change – are all light but the brake pedal on our car had a little bit too much travel before it really started doing its job. Additionally, while light steering is generally a good thing, the set up on the Clio doesn't need quite so much power assistance.
The test car was fitted with an impressive 900cc three-cylinder petrol engine that acts more like a 1.3-litre thanks to a turbocharger. It only starts to make a lot of noise when pushed hard, but the engine works at its best at low revs, so there should be no need to push it at all.  
Manoeuvres
Parking is fairly straight forward. The Clio isn't the smallest hatchback on sale but it has decent visibility thanks to large door mirrors. Parallel parking can be a slight problem because the Clio has bulbous 'hips' that make the rear of the car appear wider than it actually is when looking back through the door mirrors, but it's easy to get used to. Aside from that there are no problems thanks to light steering and a light clutch.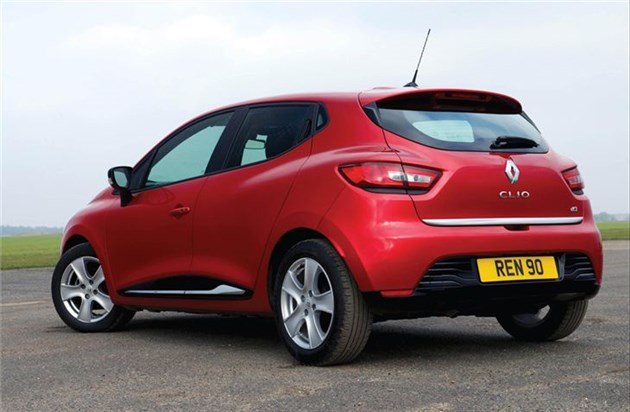 Summary
The Clio was the car to have in the 1990s but more recent efforts from Renault haven't been quite so good. The latest generation isn't a class leader by any stretch – it doesn't have the very best cabin materials and the driving position isn't very good – but as a first car or as a tool in which to learn it's not terrible.
It could be better, though. There are numerous other small cars on offer that provide a more polished, complete package than the Clio. These include the bestselling Ford Fiesta or, if you want to pick a smaller, cheaper model, the Volkswagen Up.  
Helpful details
Styling: If turning heads is your thing then the Clio will appeal – it looks the part.
Visibility: Parking should be easy thanks to big mirrors and decent visibility
Unhelpful details
Driving position: The pedals and wheel aren't aligned with the seat, so it's slightly twisted.
Materials: The Clio looks great from the outside but the cabin isn't brilliant.
Brakes: The brake pedal on our test car had a lot of travel before it did much, which is disconcerting.