Learning to drive in: A Peugeot 208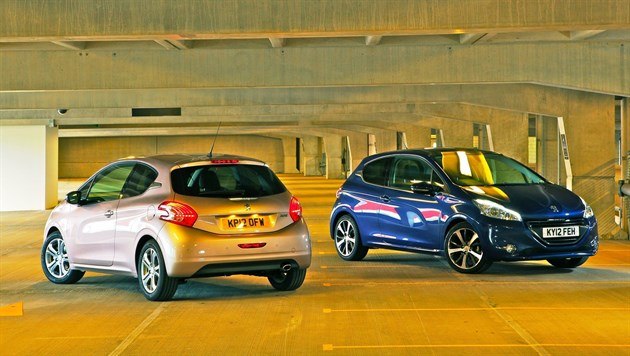 Peugeot used to be more or less the biggest brand around when it came to small cars for young drivers – the 106 was always incredibly popular, as was the 205. But more recently the French manufacturer's smaller vehicles have lost out to other car makers.
The 208 is the company's latest hope, but it's a fierce market. Luckily it is a characterful car that's fairly easy and enjoyable to drive, but there are still areas in which it lags behind key rivals like the Ford Fiesta.
Getting Started
With it's daytime running lights and bulging bodywork, the 208 is quite an interesting car to look at from the outside, but it's equally is interesting in the cabin – the tiny steering wheel sits below the dials, so you look over it rather than through it.
That small wheel can be adjusted, along with the seats, into a comfortable position very easily - so getting yourself settled behind the wheel should be fairly easy. All of the major controls fall easily to hand, too, so it's a comfortable car for new or learner drivers.
On the move
The steering is very light and because of the small wheel it makes for a precise, nimble feeling car out on the road, whether in or out of town. It's easy to turn from lock to lock, making parking and turning in the road very simple.
Visibility isn't too bad either, with mirrors that can be set with a good view back for both parking and general driving. Over the shoulder visibility is OK, but the rearmost pillars between the back doors and boot are chunky, so make sure there's nothing in the blind spot when reversing.
It's not all perfect, though. The gear change can be quite notchy, which means it can be tricky to get the car in gear sometimes. On top of that, our 1.2-litre petrol test car was jerky and juddery in stop start traffic, and the brake pedal had rather more 'travel' than you'd expect it to before the brakes responded, which was disconcerting at times.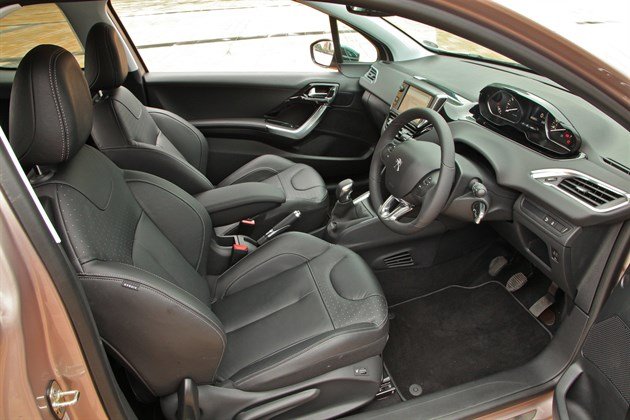 Manoeuvres
Luckily the 208 is very easy to park. Moving into even small parking spaces is tremendously simple thanks to the light steering, small steering wheel and decent visibility. Our car had parking sensors, which were part of the inbuilt touchscreen system, but even without them you shouldn't struggle.
Turning in the road is similarly easy thanks to the steering, but the big blind spot in the rear three-quarter view can be a little awkward if you're turning in a road where you're expecting traffic, so be extra vigilant with observations.
Summary
A big step up from the 207 in most areas, the 208 is neat, easy to drive and for the most part it's of good quality, but there are a few issues with the gear change and stop/ start traffic. If you like the idea of a 208 - whether to own or to learn in - then you shouldn't be disappointed, but if you're not bothered about make or model then there are better small cars out there.  
Helpful details
Steering: The wheel is tiny and steering light.
Comfort: It's a comfortable car to sit in and drive
Unhelpful details
Gearbox: It's not the nicest gearbox and can be a bit notchy.
Pedal box: Under-sensitive brakes are disconcerting.

Already learning? Visit our Facebook page and let us know what car you're taking lessons in. You'll also find lots of useful information, and you can ask us and other learners anything you want.