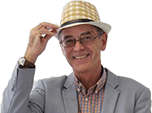 Learning to drive in: A Ford Fiesta
The Fiesta is the bestselling car in the country, and by no accident. The broad range of engines and trim levels mean there's a model for everyone, whether new driver or otherwise. It's popular with driving instructors, too, and along with the Corsa is one of the cars you're most likely to take your lessons in.
The design is slightly newer than the Corsa, which is the second bestselling car in the country and is equally as popular as the Fiesta with instructors, but there's not much to separate the two when it comes to picking your first car or a car in which to learn.
Getting Started
There's plenty of space in the cabin of a Fiesta, and the driving position can be adjusted easily so you'll find yourself at home fairly quickly. Mirrors are a decent size and easy to adjust, but they could be a little larger to give the best possible view back.
It's easy to get moving, too – the 1.6 diesel model we tested has light pedals and a progressive clutch, while the handbrake lever is small and pleasant to operate. Similarly, the smooth, light gearbox is easy enough to use, but could do with a slightly more positive shift. 
On the move
The Fiesta has a well engineered drive, with a good blend of ride comfort and handling. To a learner, that means it has nice, direct steering that's easy to get used to and inspires confidence. The gear change indicator is installed with economy in mind, but it helps teach you the correct time to change up or down if you're struggling.
The light clutch makes town driving nice and easy, but the steeply raked windscreen means a fairly obstructive A pillar that makes visibility when emerging from junctions and roundabouts rather poor. Likewise, the rear three-quarter view isn't the best.
Despite these facts, the Fiesta has a nice tight turning circle and the major controls inspire confidence, so it's a good car in which to learn and it should make your driving lessons enjoyable. However, keep your mind on your signals – the indicators don't tick very loudly and you might find you've left them on. 
Manoeuvres
The Fiesta's steering lightens up at low speeds and in reverse, and the tight turning circle makes reverse parking with accuracy extremely easy, but the visibility isn't the best, whether through the wing mirrors or out of the back. Nontheless, it's fairly easy to get a Fiesta parked, and turning in the road is simple thanks to a tight turning circle. 
Summary
A Fiesta with L plates is a very common sight, with some large driving schools choosing it as well as smaller schools and individual instructors, so if you're keen to learn in one you'll have no trouble. It's a good choice, too – it's an enjoyable but easy car to drive, and you'll look forward to lessons in it.
With a broad range of engines and a huge number on sale, it could be the ideal first car to own, too. 
Helpful details
Steering: Light, accurate and with a tight turning circle
Comfort: It's easy to find a good driving position
Parking: It's very easy to parallel and bay park
Unhelpful details
Visibility: The A pillar obscures vision at junctions and the rear three-quarter view isn't fantastic
Indicators: 'Tick' very quietly and so are easy to leave on by mistake. 

Already learning? Visit our Facebook page and let us know what car you're taking lessons in. You'll also find lots of useful information, and you can ask us and other learners anything you want.