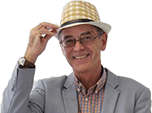 Top 10: Concept cars that misled us completely
With the 2015 Frankfurt Motor Show just around the corner, we can look forward to a feast of futuristic concept cars. Each will show us what we can expect to see on our driveways in good time. 
Or will they? Some concept cars make no attempt to resemble anything production viable, but here are ten that were supposed to point to a showroom car. Then left us very disappointed indeed... 
Click here to follow all our coverage of the 2015 Frankfurt Motor Show