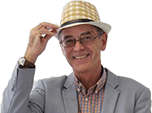 Renault Wind (2010–2012)
Last updated 25 August 2016
Stylish two-seater roadster coupe with a roomy cabin, decent bootspace, efficient and economical engines. Roof folds away quickly and neatly.
Poor visibility especially at rear. Slow gearchange. No seat height adjustment. Short model life (in the UK).
Updated 24 December 2013
One report of split gaiters identified during the car's first MoT that had led to failure of the front lower ball joints. Because the wheels were badly kerbed the Renault dealer blamed "driver abuse"....
Introduction
Despite the unpredictable the weather, here in the UK we love our convertibles. Maybe it's the fact that a sunny and warm day is such a rare treat, we like to take full advantage. It's no surprise that there are plenty of drop tops to choose from, but since the demise of cars like the Smart Roadster and Honda CR-X, there have been few small and affordable two-seat roadsters that aren't necessarily all-out sportscars.
That's where the Renault Wind comes in. More stylish and funky than the now discontinued Vauxhall Tigra, it's a stylish and chic coupe-convertible with a solid roof that neatly folds away in just 12 seconds, allowing you to take advantage of open air motoring as often as you want. As well as being great looking from the outside, it's also good inside with a roomy cabin, sporty styling and a good level of standard equipment. Only things like the lack of steering and seat height adjustment are criticisms, as is the poor visibility.
But the Wind makes up for these in other areas. It's enjoyable to drive, well equipped and comfortable too while the two engines in the line-up offer good performance with decent fuel economy. You can choose an economical, low CO2 and low tax 1.2-litre turbocharged petrol TCe with 100bhp, or a much sportier 1.6 VVT with 133bhp that's also used in the Renaultsport Twingo.
In terms of prices, the Wind is cheaper than an equivalent Peugeot 207CC and although it's less powerful and only has two seats (as oppose to the 207CC which claims to have four although the rear two are tiny), it competes well on performance and equipment thanks to its low weight.
Owners' reviews
Does what it says on the tin!
Laugh at the name, but this car's a blast!