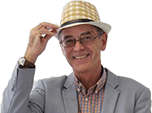 Nissan X-Trail 1.6 DIG-T Tekna 2015 Road Test

The Japanese built 2015 Nissan X-Trail is already out-selling the Qashqai worldwide with 700,000 bought so far, 50,000 of them in Europe. Most have been 1.6DCIs, but new to us, and relevant amidst all the fug about diesel, is a 163PS 1.6 petrol turbo.
This stumps up 240PS torque at 2,000rpm and, while no shed tugger, it's adequate for the 1,574kg 7-seater X-Trail.
The only drivetrain option for the 1.6DIG-T is front-wheel drive with a 6-speed manual transmission. Our top spec Tekna on 225/55 R19 tyres emits a reasonably low 149g/km CO2 and none of the nasty NOx of a diesel.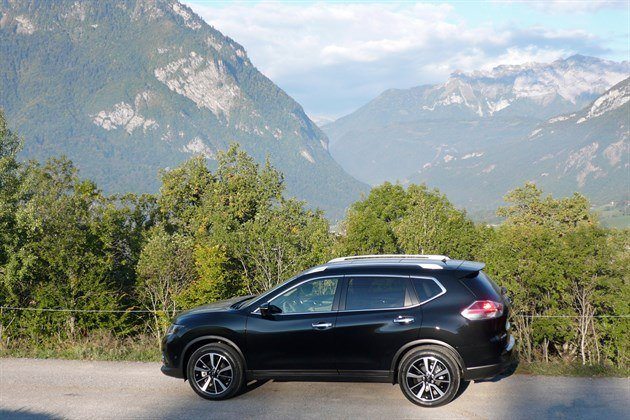 Beauty is in the eye of the beholder so I won't try to persuade you one way or the other on that subject. Interior fit and finish is very good, though the white leather might not stay white for very long. The centre rear seat is pleasantly elevated, giving a good view out for passengers. The panoramic glass sunroof makes it light and airy. While midgets, leprechauns and small children might feel at gnome in the rearmost seats that pop up out of the luggage deck.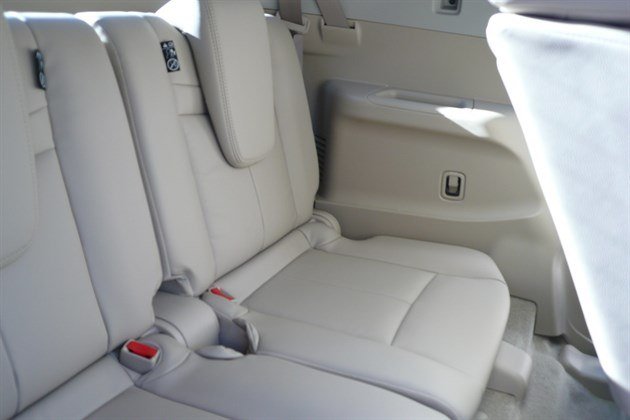 To drive, it's obviously no Porsche Macan. The Active suspension helps the big, deep-profile 225/55 R19 tyres soak up bumps, potholes and sunken drain covers, but can leave the car a big soggy and understeery at the front. However, it's sufficiently pleasant to drive for that to be forgivable, and if you want to go more quickly you can select a Sport setting that gives a sharper front end at the expense of a harder ride.
Our Alpine route took us up some steep inclines, but the engine was decently flexible in 3rd gear two-up, though this will inevitably change with all seven seats occupied. One place it let us down was a long, steep motorway incline when, even at just over 2,000rpm in 6th where it develops maximum torque, it ran out of puff and 5th was needed. 6th gives 30mph per 1,000rpm. We averaged 6.5 litres per 100 kilometres on the meter, which is 43.46mpg and close enough to the official NEDC average of 44.1mpg.
The significant factor about the 7-seater X-Trail 1.6DIG-T, though, is the price. From a reasonable £21,995 to £28,445 for the very comprehensively equipped Tekna that we drove.
That makes it considerably cheaper than the likes of the KIA Sorento, for example. And rather more environmentally friendly for the school run than the average diesel battlewagon.