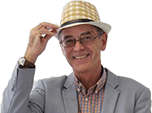 Mazda 6 Estate and AWD 2002 Road Test
Mon, 18 Nov 2002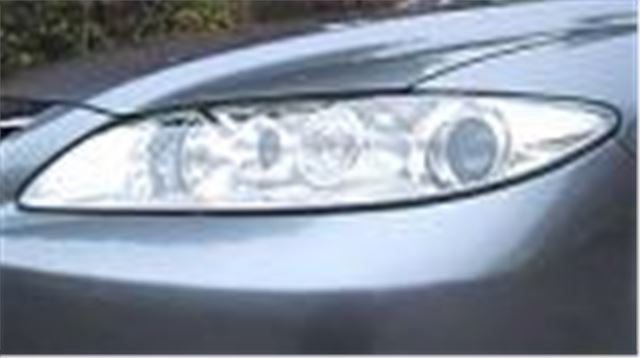 The 2002 Maza 6 estate. Well just look at it, will you? Walk round it and let your eyes linger on its form, and especially on its lights. When did you ever see a more stunningly dramatic car the same size and price as a Ford Mondeo?

In fact, list kicks off at a very fair £14,495 for the 2.0S Estate, against £15,965 for the cheapest 2.0 litre Mondeo estate. And Mazda consistently comes out tops or close to tops in UK and European customer satisfaction surveys.

However, I have to admit that the car I got to drive worked out a little bit dearer. This was the almost top of the range 2.0TS2 136ps diesel Estate, which comes with just about everything you can think of for £18,595.

That's: driver, passenger, side and curtain airbags; ABS with EBD; brake assist; traction control; dynamic stability control; climate control; sunroof; alloy wheels. But the bits I really liked are standard in all Mazda 6 estates.

These include a huge, big button radio/CD player that's easy to use; niftily designed cupholders between the front seats; bottle holders in the front door bins; a twin compartment armrest; underfloor load area stowage; lots of load area tie hooks; and the easiest, most convenient seat-folding arrangement I've ever seen in an estate car. Just open the hatch, then pull a lever just inside and the seat flops forward ready to load. Now why didn't anyone think of that before?

Drive it for the first time and it's hard to believe you're in a Japanese car. It steers and handles almost as well as a Mondeo with just a tad too much assistance to the wheel. The seat adjustment is fine. The steering wheel goes in and out as well as up and down. You instantly acclimatise and get to feel the beefy torque of the 310Nm/136ps 16 valve common-rail direct-injected diesel engine. Unfortunately, it is a belt-cam engine. But it's also a belter, turning in a 10.4 second 0-60, topping out at 122mph and cruising at a lazy 30mph per 1,000rpm in 5th. I'm afraid I didn't drive it far enough to check out that 44.1 mpg figure.

So it handles well, goes well, sips fuel, doesn't break down, is full of thoughtful touches and looks a million dollars. The Mondeo estate has a very serious competitor.

Not that Ford is worried, of course. Because Ford now owns 33.4% of Mazda, which is enough to control the company. But if I was a head honcho at Vauxhall/Opel I'd be very scared indeed.

A bit later on I got a chance to drive the 166ps 2.3 litre petrol engined Mazda 6 Sport AWD Activematic estate. And sure enough, Yorkshire threw all it could at the car on a wet and foggy winters day.

So it was the perfect test for a car, which Mazda seems to have pitched directly against the Subaru Legacy and Forester estates, straight at the ponyclub crowd.

I can tell you that on the twistiest, most flooded road test route known to man it didn't miss a beat. Its 5-speed Tiptronic style Activematic autobox works the right way round: forward to change down and back to change up. 2nd is good for 65mph, which is a bit high for pulling Rice trailers or caravans, and 5th gives 30mph per 1,000 rpm so caravanners will need to select 4th or burn out their torque converters. But handling is surefooted and really safe, with very little of the understeer a Legacy can be prone to.

I also got to try the AWD off road, in a field so saturated you suffered rising damp just walking to the car. While it was no Range Rover, or even Audi All Roader, it was good enough not to dig itself in as any normal car surely would have.

So it is a good car. It should be quite a good tow car (towing limit a useful 1,600kg). And it's a nicer drive than a Legacy. But it won't tow a pony trailer out of a boggy field. And it is up against the new Forester as well as the Legacy.