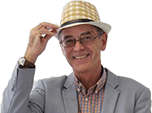 Mazda 6 2008 Wagon Road Test
Mon, 10 Mar 2008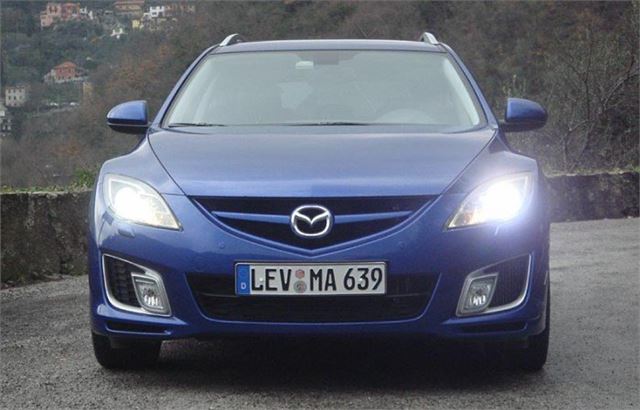 "On the wagon" aptly sums up this review. Because the 'Mazda 6 Wagon' is how Mazda describes what other manufacturers variously dub an 'estate car' or a 'station wagon' or, less descriptively, a 'Tourer', a 'Touring' or an 'Avant'. 
Please read in conjunction with the original test of the 2008 Mazda 6 saloon at www.honestjohn.co.uk/road_tests/index.htm?id=300, which this supplements with impressions of the 140PS diesel engine that's the same in saloon, hatchback, or wagon.

The old Mazda 6 diesel was an exceptionally stylish, fine handling and practical wagon, with one touch 'Karakuri' 60/40 split folding rear seat that leaves a level load area. The new one takes karakuri (Japanese for pleasing functionality) a stretch further, with a longer, wider load bay, a parcel shelf arrangement that comes up with the hatchback so you don't have to faff around loading it, and even more style than the old car. The new car has pronounced and very sexy 'hips' over its rear wheels, turning what might have been a workaday model into the best looker of the range. There's even a useful 55 – 45mm extra rear headroom compared to the saloon and hatchback that complements the car's Mondeo rivalling rear legroom.

They've managed to get everything right: the load area, the driving comfort, the feel of the controls and the steering and the torque delivery of the engine that while it peaks at 2,000rpm, still offers enough grunt to haul you uphill in third from around 1,350rpm. The wagon is expected to account for 40% of all Mazda 6 sales.

It's bigger then the old car in every dimension, yet 50kg lighter. The rack mounted electric steering motor give excellent feel, which is just as well because on our test drive through the mountains above Genoa, no straight lasted longer than a few hundred metres and we needed to do more arm twirling in six hours than we'd normally manage in a month.

In a lesser car, that would have progressed from painful to plain unpleasant. But not in the Mazda 6 diesel. The steering, braking, torque characteristics and grip are all exactly right. Like a Japanese Mondeo with a tad more engine grunt. Even the ride wasn't bad on our car's 18" wheels with 225/40 tyres.

As with the saloon and hatchback you can doll it up with a sports appearance pack that enhances its good looks rather that detracts from them. And being a wagon Mazda offers extras like a load securing pack, rear bumper scuff protector and a solid steel mesh dog guard.

The diesel arrived in the UK this month and the wagon in March.

The only obvious downside we found was when we passed a pair of colleagues who had clipped a concrete kerb. The bottle of glop in the tyrefit kit was not only messy and complicated to insert, it would not seal the tyre, so thumbs down for that and Mazda please give us either a space-saver, runflat tyres or a proper spare wheel.