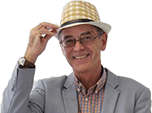 Mazda 5 1.6 diesel 2011 Road Test

A much lighter, much more efficient 115PS 1.6 diesel transforms handling of 2nd generation Mazda5 1.6D, while electric sliding side doors put it one up on the Ford Grand C-Max.
The 2nd generation Mazda5 was launched in 2010, a little before the new Ford C-Max and Grand C-Max, some features of which it shares.
Engines were a chain cam 115ps 1.8 petrol and a 150ps 2.0 petrol. But the engine the Mazda5  was waiting for was Mazda's development of the belt cam, alloy block Ford/PSA 1,560cc diesel.
Mazda has effectively taken this engine to bits and re-engineered it with a simplified, low friction 8 valve single overhead cam cylinder head, an EGR cooler cold start bypass, piezo high pressure injectors, low compression ratio for low NOX output, a variable geometry turbo and a fast warm catalyst to speed up particulate combustion.
The new engine puts out 115PS, and 270Nm torque from 1,750rpm. Very significantly, with its new 6-speed transmission, it's a huge 120 kilos lighter than the old 2.0 litre engine and gearbox. And, in the stylish new 2nd generation Mazda 5 bodyshell, it pulls 0-60 in 13.5 seconds, top out at 111mph, delivers 54mpg on the EC combines cycle and emits an environmentally friendly 138g/km CO2.
The performance figures don't read very impressively, but the useful torque output means that this big car doesn't feel underpowered. And I'd trade a small loss of performance anyway for its excellent economy and low CO2 figures.
Driving it, the biggest difference from the old Mazda 5 diesel is its agility at the front end. Removing that 120 kilos from under the bonnet (actually more weight than me and my wife put together) has given it much more bite at the front end, and much less understeer. It doesn't have the same steering 'feel' as the Ford Grand C-Max, but it certainly hangs on very tidily through bends never giving any cause for alarm. At least it does on the standard TS2 spec 205/55 R16 tyres, which also imbue it with excellent ride quality.
Now, of course, this is a compact 7-seater with sliding side doors that is more likely to be bought for the purpose of ferrying children to school than taken on the special stages of a rally. And as a school bus, carrying 6 kids, it excels.
As before, the centre rear seat can be stowed under the cushion of the left hand side rear seat, an idea stolen and developed by Ford for the new Ford Grand C-Max. Except Ford took it a stage further, enabling the entire centre seat to be stowed under the right side rear seat. In the Mazda you have to fold the centre rear seatback sideways. Yet it still allows room for kids to climb in and get to the rearmost seats without disturbing smaller children strapped into ISOFIXes on the centre outer seats.
However, where the 'Sport' version of the Mazda 5 puts one over on the Grand C-Max is that its siding side doors can be opened and closed electrically, either by the keyfob or by a button on the dash. Young mums have told me this is a boon because it enables them to be sure that the kids in the back are safely locked in without having to leave the driver's seat. That feature alone has often led to a purchase decision in favour of an MPV fitted with it.
So, Mazda 5 or Ford Grand C-Max? It's true that the Grand C-Max has better steering feel and will appeal more to keen drivers. But mums are going to want those electric sliding side doors.
If I were Mazda I'd introduce them as an option on the lower spec TS2 rather than restricting them to the more expensive Sport.
But you get so much more with the Sport for £1,300 more, including leather and 17" alloys that a significant number of buyers are likely to plump for that version anyway.
More at Mazda