Range Rover Evoque convertible 2016 Road Test

I'm far from the first to predict that the new Range Rover Evoque convertible will be the 'must have' car of the year.
This isn't for practical reasons. It's because Land Rover has managed to combine four seats, sporty handling, decent performance, acceptable economy, status, fun and getting a suntan all in one car.
They got it right first time with the Range Rover Evoque. And sold half a million worldwide. Now the most desirable car that anyone with £50,000 can buy is a drop dead gorgeous Evoque drop top.
Think about it. You've got friends, or kids, or both.
So out of the window go any two-seaters. You could consider a BMW or a Mercedes or an Audi convertible; all very good; all very worthy and some of them even available with four-wheel drive.
But not the kind of multi-mode four-wheel drive you can use to access ski slopes, cross grouse moors, or find hidden beaches down rocky tracks. (Whether you use these attributes or not, you want people to think you do.)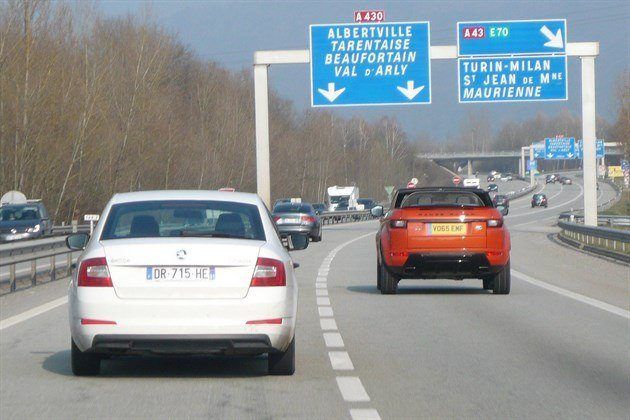 You want to sit a bit higher without driving something that feels like a tractor. You want a hood that goes up and down at the touch of a button, and that doesn't need to be packed away under a tonneau.
And you want lots of up to date tech, such as satnav that accepts routes pre-planned on your smartphone and warns of approaching weather conditions as well as all the 'connectivity' that everything has to have these days.
Active cruise control, 9-speed automatic transmission, reversing camera, heated leather seats, heated steering wheel…. you want it all in a car you can use 365 days of the year whether it's 40C or minus 10C. The top goes down in 18 seconds, up in 21 seconds and can be lowered or raised while you're doing 30mph.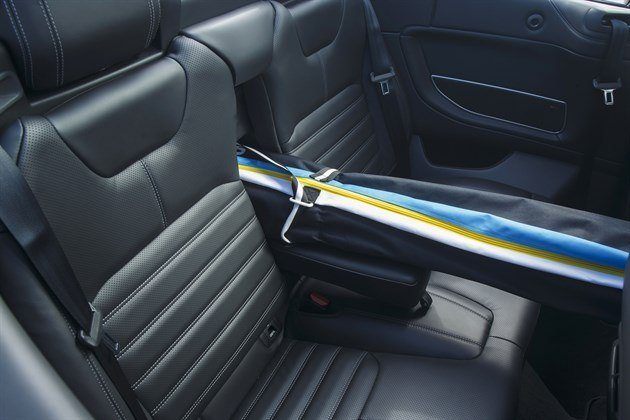 There's a hatch between the back seats so you can poke your skis through and carry them inside the car. There's enough space in the trunk for holiday cases and bags. You don't have to fiddle about with a luggage cover before you drop the hood. And if you get kidnapped and bundled into the trunk, there's even a handle in the trunk lid to enable you to escape.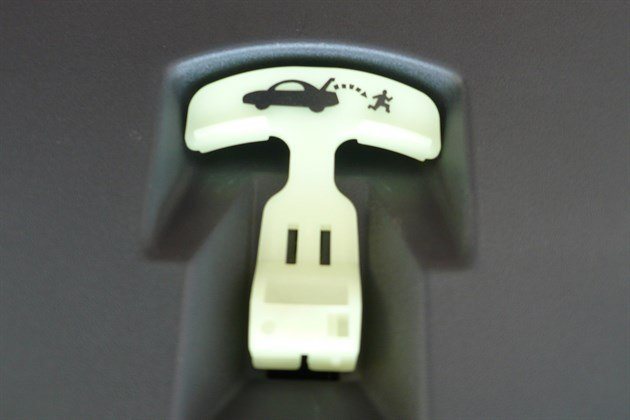 Over the course of two days we drove an Evoque diesel convertible more than 400 kilometres from Lyon via Lake Geneva to Courchevel in the French Alps, then back to Chambery at speeds up to 82mph in temperatures from 22C to minus 2C, top down all the time, and never once felt blustered or cold. We could even hold a normal conversation.
Despite being on 245/45 R20, the car rode very well but benefited from the extra compliance of soft compound Pirelli Winter tyres.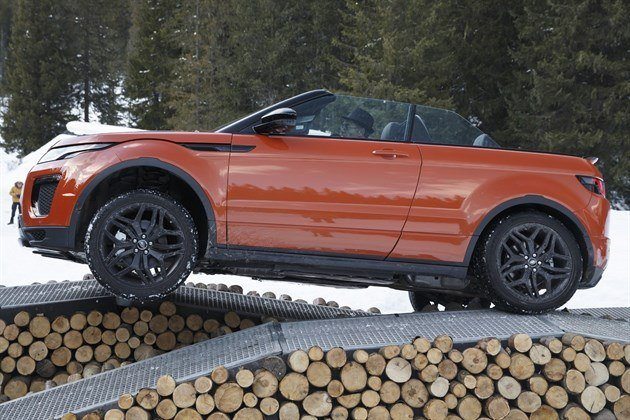 Needless to say, being LandRover, there were tests to prove the strength and worth of the car, which included 45 degree inclined ramps; a balancing act holding the car on one front wheel and one rear wheel; and driving it on a course that included a ski slope.
The bracing underneath makes it as rigid as an Evoque coupe, but obviously a little heavier, so performance is down a second to sixty, not that anyone's going to worry about it.
First deliveries will be June 2016, just in time for high summer.
My advice is to get your order in now.
More at LandRover