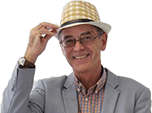 KIA Soul II 2014 Road Test

The styling of the new KIA Soul is deliberately designed to divide opinion. Like the Nissan Juke and the Nissan Cube, it's difficult to be indifferent. You either love it or you hate it.
I can't persuade you either way and it would be foolhardy of me to try. So, styling apart, I'll concentrate on how it works as a car.
It isn't a standard hatchback, or a 'Multi Purpose Vehicle' or a 'Sports Utility Vehicle'. It's what car marketing people call a 'Crossover'. Essentially a bit of this and a bit of that.
It's taller than a hatchback and the seats are more upright, so it's easy to get in and out. There's room inside for five. Luggage space is adequate. The rear seatbacks fold down 60/40. The seats are comfortable, with a decent range of adjustment for the driver, including up and down. There are a lot of controls on the steering wheel, one of which is for the steering itself: you can set the electric assistance to 'Comfort', 'Normal' or 'Sport'. If you go for a version with satnav, which I recommend, you get a big, bright touch-screen with decent graphics and 7 digit UK postcode capability. You'll be lost without it.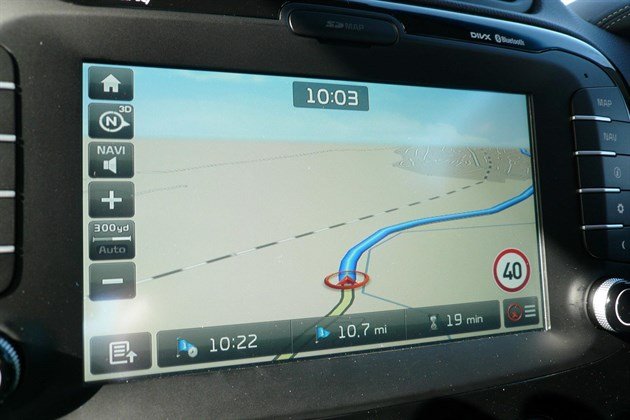 Fit and finish are quite good, especially in the Connect Plus model that has a nice, leather covered steering wheel.
There's a choice of two engines: a rather gruff 128PS 1.6 diesel that nevertheless pulls well, is geared at 32.5mph per 1,000rpm in 6th and has a good reputation for not doing in its diesel particulate filter.
And a slightly improved 132PS 1.6 Gasoline Direct Injected petrol engine that, as before, is so quiet at its 600rpm tickover, you might think it has engaged stop start when it hasn't.
These engines are marginally improved, but really they are carry-overs from before. As before, you can get an automatic transmission with the diesel, but now 6-speed torque converter rather than 4 speed.
The car sits on 16" wheels with 205/60 R16 tyres, 17" wheels with 215/55 R17 tyres, which I recommend, and 18" wheels with 235/45 R18 tyres which I definitely do not recommend and which were the main reason for some scathing reviews of the car when it was originally launched in Sicily. On these wheels and tyres it becomes bone jarring and horrible.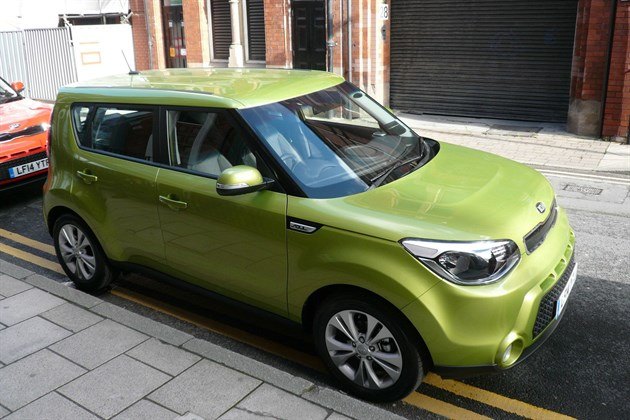 Happily, our 1.6 diesel was on the 205/55 R17s and, once we found some interesting, undulating and twisting North Yorkshire roads, the Soul acquitted itself well.
On the 'Normal' setting of the steering I thought I could 'feel' enough through the steering to know which way the wheels were pointing and how well they were gripping on the standard South Korean Nexen tyres. A far cry from how awful it must have felt on the 235/45s using the 'Sport' steering setting on the Mafia built roads of Sicily.
Within its obvious limitations, our car was perfectly fine. I'd feel confident pushing it over my favourite (very demanding) roads. Though, as with other tall cars, the car eventually warns you of its handling limitations by roll-understeer. (It starts to keel over and the front wheels begin to slide.)
The only use I can think of for the 'Sport' steering setting that artificially stiffens the steering is for a long motorway run where, unless you brace your arms, light steering is a liability.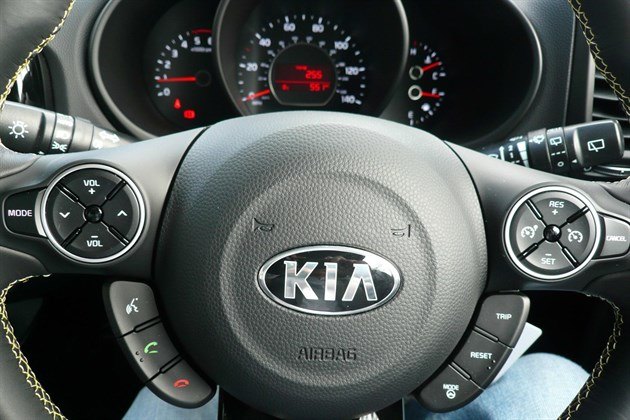 New Soul prices start at a reasonable £12,600, generally £2,000 up on the original 2009 Soul, but you get more kit and now a 7 year rather than 5 year warranty.
But £21,550 for the top version is too much, and we don't recommend that you spend any more than £17,500 on a 1.6CRDI Soul Connect Plus.
Road test and video of original KIA Soul
Road test and video of Renault Captur
Road test and video of Peugeot 2008
Road test and video of Nissan Juke
Road test and video of Nissan Cube
More at KIA