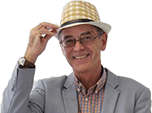 Kia Sorento 2013 Road Test

It seems only yesterday that we were driving the new-for-2010 Kia Sorento. But now, for 2013, KIA had given the Sorento a re-think, with significant improvements in economy, emissions and ride and handling.
The range is also rationalised, with no petrol model, no 2WD model, no 5-seaters and no low-power 2.0 litre diesel as is available in other markets.
All we get is all we wanted anyway: the brawny 197PS 2.2 R-Type chain cam diesel that stumps up 422 – 436Nm torque, a 6-speed manual or 6-speed torque converter automatic transmission, 7 decent seats, around 5mpg less thirst and CO2 down by a full 20g/km, bringing big savings in annual tax.
Prices are up by an average £5,000, but spec improvements partly make up for it and the opposition of Audi Q7, BMW X5 7-seater, Toyota Landcruiser LC and Land Rover Discovery remain significantly more expensive.
Even the £26,495 base model Sorento KX-1 comes fairly well loaded as you can see from the specs pages. There isn't really any pressing need to jump up to the KX-2 unless you want satnav, and the KX-2 Satnav is still under £30,000.
Out on the road, 197PS obviously means a lot more grunt than you get in a Honda CR-V, and the 422Nm torque gives the Sorento a towing capacity of 2,500kg, which is very important for caravanners. The automatic with its lower towing capacity of 2,000kg, is a little bit slurry and doesn't have paddleshifters, so we'd always go for the manual unless automatic is an absolute necessity.
Off road, like the Hyundai Santa Fe, the Sorento is at its best on rough tracks. It has an uncanny ability to iron out all but the very worst bumps and ridges allowing higher speeds than you'd normally want to travel on that sort of terrain. It makes the car feel very hard and tough, as if it could take that sort of punishment daily without starting to rattle and fall apart. It's also relatively easy to thread through quite narrow gaps between trees and rocks thanks to a beeper system that warns you when you're getting too close, and light, yet accurate steering. It's as much a 7-seater off-roader as you need it to be.
So it's got the looks, it's got the speed, it's got the economy and it's got the ruggedness to qualify as a proper 7-seater 4x4 SUV.
Prices may have gone up a bit, but they're still less than the starter price for a 5-seater BMW F25 X3. And nothing like as high as a 7-seater Audi Q7, BMW X5, Toyota Landcruiser LC or LandRover Discovery 4.
True the Volvo XC90 is in contention at the current discounts that car is selling for, but it's belt cam, a 10-year old model and lacks Kia's unbeatable 7-year warranty.
If you need a 7-seater 4x4 SUV for £30,000, the Kia Sorento, or its sister the Hyundai Santa Fe are the ones to go for.
More at Kia