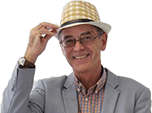 KIA cee'd SW 2012 Road Test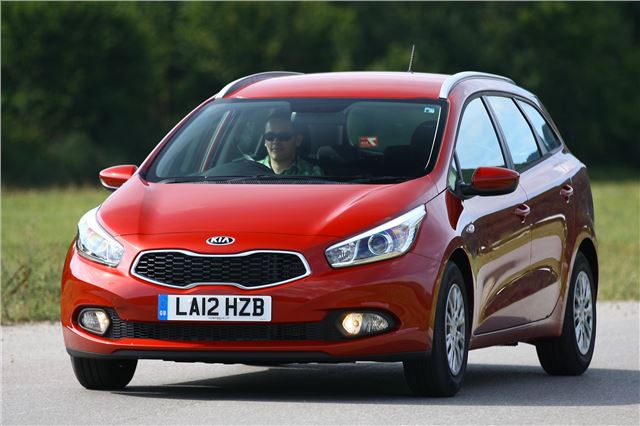 When the Peter Schreyer styled KIA cee'd Sportswagon was first revealed on the evening before the Geneva Motor Show in February I was stunned.
I confess to being a fan of the family look that Schreyer created for the KIA range. Every single new KIA model is now unmistakably KIA, from the diminutive Picanto to the brawny Sorento.
The KIA Optima is a great looking car. But to achieve that look in a compact family 'estate car' is the work of true genius.
Okay, the reality isn't quite as dramatic as the showcar. Without the 'bling' wheels and special paintwork it doesn't look quite so dramatic. But it's still a seriously good-looking motor.
Cee'ds come on fully independent, multi-link rear suspension, like a Focus, a Mazda 3 or a Golf. So ride and handling should be good.
Like the cee'd hatchback and closely related Hyundai i30, the SW actually rides and handles best on its poverty spec 15" wheels with 195/65 tyres. Eventually it understeers, but does so progressively and pleasantly at a point most drivers will never reach. Handling is slightly better, but ride slightly worse on 16" wheels with 205/55 R16 tyres, For best driving and riding enjoyment I don't recommend the 17" alloys with 225/45 R17 tyres.
It's as practical as an estate car ever can be. With 60/40 split folding and flat folding rear seats that liberate 1,642 litres of loadspace. The seatbacks don't catch on the seatbelts when you fold them down. There are underfloor comparments for knick nacks and tools. A standard spacesaver spare. And in the Sportswagon 4 spec (with obligatory 17" wheels) there's a system of sliding aluminium bars and straps and a high level catch net to secure any size, shape or weight of object. Roof rails are standard on all models. 
Specs graduate from '1' to '4 Tech', bringing progressively higher levels of equipment (see the specs section).
On '2' grade spec upwards, that gives you a choice of three levels of power assistance to the steering: Comfort, Normal and Sport.
'Comfort' is actually uncomfortably light but obviously helpful to anyone with arthritis or RSI injuries. 'Sport' made the steering much heavier, but devoid of feel, so best used by drivers in need of muscle building exercises. 'Normal' was just fine giving decent balance between 'feel' and weight and was the setting I used.
And while we're on the subject of comfort, it may not be IAM 'best practice' but I found the padded door top the ideal place to rest my right arm while holding the steering wheel with two fingers.
Engines are diesel only: either a 1.4 chain cam with 90PS and 220Nm torque, or a 1.6 chain cam with 130PS and 260Nm torque. Gearboxes are 6-speed manual with a nice positive change or 6 speed torque converter automatic with paddles for the1.6 diesel.
Gearing was about 37.5mph per 1,000 rpm in the 1.6 and about 32.5mph per 1,000rpm in the 1.4.
By the instruments, the 1.6 manual averaged 47.4mpg, while the 1.4 said 57.3mpg. But we were driving in the High Tatra mountains in Slovakia so most drivers should do better.
The engines of both cars were still tight with only 250 miles on to start with and weren't pulling as well as they will do with 3,000 miles or more. So the slightly disappointing pulling power uphill was not representative.
There has been some reader criticism of the instruments on the cee'd. Why a large dial devoted entirely to the fuel gauge, for instance? And why do you have to go into the menu to check the engine temperature? That would have been better as a separate dial.
And none of the sophistication of Ford, GM, Honda and Volvo's collision avoidance systems.
But these are minor carps considering the integrity, quality and good looks of the car.
Add KIA's 7-year warranty and the fact that all the engines are chain cam (with no recorded problems so far) and you are looking at a very serious medium or long-term proposition here.
A fine-looking, economical car with long warranty, the prospect of decent longevity and now enough class to park on your driveway alongside your neighbour's Audi.
More at KIA
Link to KIA cee'd 2012 hatchback test and video
(For anyone who is interested, the castle in the video is Spis Castle that looks down on Spisske Podhradie [literally "under Podhradie"]. Wikipaedia entry here.)