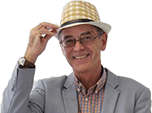 Hyundai Santa Fe 2004 Road Test
Sat, 01 May 2004

"Organic" is the best word to describe the styling of the Hyundai Santa Fe: a bit like H. Gigor's sets for the original Alien movie. Pop the bonnet and you half expect something with a lot of teeth to jump down your throat.
Instead, you find a transverse V6, like the one in the Lexus RX300.

Hyundai prefers to call it "muscular". And that's how the woofly 177bhp 2.7 V6 sounds when you fire it up. You feel like you're in a big Surrey School Run SUV, yet you only forked out £17,995 for it, brand new with a five year warranty.

The handling doesn't encourage you to take liberties. It isn't in the same class as a RAV-4, for example. But it isn't excessively woolly or vague either. There's just enough steering 'feel' to put you in touch with what's going on, yet it remains light enough to isolate you from harshness. There is a bit of road noise, and a lot of rear tyre roar in the rain, but otherwise the Santa Fe is quite a pleasant, relaxing place to be on a long motorway run. Passengers are also well catered for with lots of rear legroom, semi-reclining rear seats and bags of room for bags.

The standard fittings read like an accessory list and include a lift up rear window, electric tilt/slide sunroof, aircon, roof bars, alloy wheels, and in the CDX climate control, cruise control, leather and autobox.

225/70 R16 tyres are built for bouncing over kerbs, road humps, pot-holes and other traffic harming measures. But they don't ride them as well as an X-Trail or RAV-4. And I can't tell you how the car performs off road because I didn't. In case you want to, the car has a unique 'double differential unit' which in normal conditions channels 60% of power to the front wheels and 40% to the rears. Each pair has a limited slip differential and an additional viscous coupling between front and rear wheels detects any lack of traction and channels torque to the pair with the most. That's it. No manual over-rides or diff locks or anything like that. Just a simple system that should get the car out of trouble, but doesn't make it a serious off-roader like a KIA Sorento, for example.

I didn't do a proper check, but the official consumption figure of 25mpg combined is probably a bit pessimistic. The tank did not seem to empty very quickly, anyway.

As my week motored on I got to like the Santa Fe rather more than in the beginning. Especially after I checked the price list, which starts at £15,995 for the comprehensively equipped 2.4GSI manual and tops out at a mere £17,995 for the full-house 2.7 V6 CDX automatic I was driving. It's an awful lot of car for the money. In comparison, 5-door Freelanders start at £17,995 for the most basic 1.8 and end at £26,595 for the 2.5V6 auto equipped to the same level as the Hyundai. X-Trails kick off at £16,995 for the 2.0SE and rise to £23,395 for the most expensive diesel. RAV-4 5-drs are £17,008 to £22,008. CRVs are £16,913 to £20,913. Even the (bigger) KIA Sorento is £18,498 to £22,758. So it's easy to see why, with Hyundai's 5 year warranty, so many drivers are plumping for the pumped-up Santa Fe.