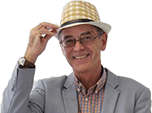 Hyundai i10 1.1 2008 Road Test
Sun, 02 Mar 2008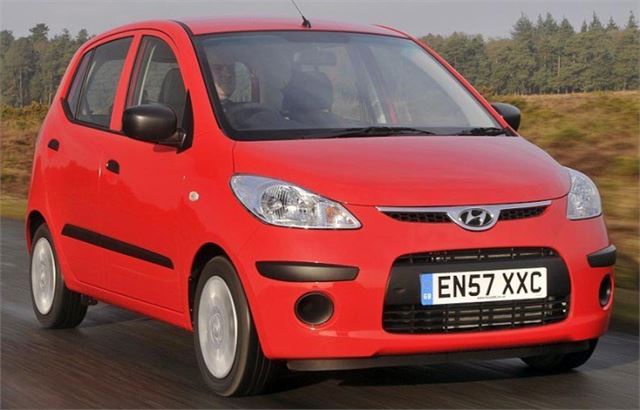 No doubt about it, the useful little Hyundai i10 is where a lot of buyers are going to have to put their money in years to come. 
119g/km CO2, so £35 a year tax and, hopefully, London CO2 tax-free from 27th October 2008.

56.5 mpg. 95 mph. A not--too--slow 15.2 seconds 0-60. Five doors. Five seats. Five lap/diagonal safety belts. Standard air-conditioning, Central locking. Front electric windows and mirrors even on the 'Classic' model. A five year unlimited mileage warranty. And a low, low starter price of £6,495.

Add £600 for the Comfort to get a height-adjustable drivers seat, remote locking and electric rear windows. Add a further £500 (and sacrifice that all important 119g/km) for the Style and you buy features unheard of in this price range: alloy wheels, heated front seats and even a proper internally sliding glass electric sunroof. Add £300 more and you can even have a 4-speed automatic.

Previous attempts by Hyundai included the Atoz and the Amica, the latter ultimately selling out as a bargain-basement £4,995 special. But even at £6,495 the i10 is substantially better value.

It romps along quite respectably on the motorway, and despite low gearing of 20mph per 1,000rpm in 5th, it isn't too noisy. The steering is decently direct, doesn't wander or give you that eerie feeling the car is about to fall over on long sweeping bends. The i10 actually handles very well considering the upright torsos inside are not ideal for its centre of gravity.

There's plenty of headroom and legroom in the back, easily accessed by decent sized rear doors. Luggage capacity, all seats fully occupied, is a sensible 258 litres. The rear seats fold down to provide a much better load platform than the standard Panda and C1 clones. There's a space saver spare under the floor rather than a can of glop that can't fix a blowout. And the i10's relatively long wheelbase gives decent ride quality.

It's even decently trimmed inside, with no bare metal or screwheads reminding you how little you paid for the car.

In London, of course, the i10's fate hangs in the balance. It should be CO2 tax exempt from 27th October, but if Porsche wins its judicial review against punitive taxing of guzzlers, then the money won't be collected to allow tiddlers like this into the capital free of charge. What might happen, if Porsche wins, is they will be taxed at £4 a day, which is likely to happen anyway after a couple of years freedom. (This also depends on Ken getting back in as mayor after the May elections.)

It's a shame the sunroof and alloys pull the Style model over the CO2 limit, but hardly surprising that the proper 4-speed torque converter automatic does.

For that reason I recommend the base 'Classic' version as pick of the bunch.

The clincher, of course, is that, unlike all its competitors, the i10 comes with a five year unlimited mileage warranty. And since this is backed by what is now the fifth biggest carmaker in the world it's a proper guarantee, not just a piece of paper.