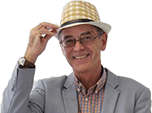 Honda Jazz 2011 and Hybrid Road Test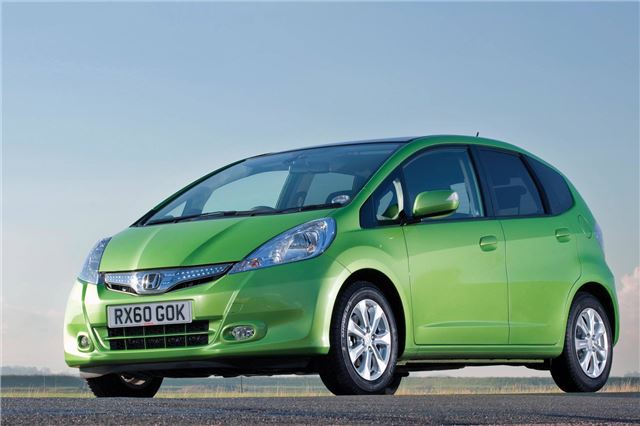 This is a tale of two Jazz. Because, in launching the Jazz hybrid, Honda has take the opportunity to revert to a CVT automatic transmission for the standard petrol propelled Jazz.
Of the old Jazz, 40% were CVT automatics. Of the current Jazz, 30% are i-SHIFTS. Who knows how many potential Jazz sales have been lost through the i-SHIFT? Probably about 20%.
The 2011 Jazz not only gets its CVT-7 back, it also gains a torque converter instead of an electromechanical clutch. This makes drive take up smoother, banishing completely the sort of lurching effect drivers could experience with the i-SHIFT if they stamped on the accelerator too hard.
And, having failed to certify the i-SHIFT at less than 121g/km and drop it into the £30 tax bracket, Honda has actually made the CVT-7 perform slightly better, though it's still £90 tax. All 2011 Jazz are, apart from the Jazz hybrid.
The Jazz hybrid doesn't quite get into the London Congestion Charge busting CO2 bracket, It's actually 104g/km CO2. But, being a hybrid, it qualifies for a £10 reduction in Band B tax, so, at only £10 a year to tax, most suburban drivers aren't going to worry too much.
That's where both the Jazz and the Jazz hybrid are most at home. They hybrid offers all the practicality of the standard Jazz, with rear seats that fold completely flat in one single movement offering cavernous space inside. As well as that, they have the 'magic' squabs that fold upwards, creating space in the centre of the car for a wheelchair, for example. And now they also recline slightly for greater comfort on a long drive.
What the Jazz hybrid can't offer is the rear underfloor space of the standard Jazz, because its compact but heavy Nickel-Metal Hydride battery has to go somewhere, and the best place for it is under the floor between the rear wheels.
Both cars ride slightly softer than the 2008 – 2010 Jazz because suspension and damper rates have been altered. But to avoid the occasional jiggling sensation entirely it's best to opt for 15" wheels with 175/65 tyres rather than 16" wheels with 185/55 tyres. (Another reason is that 185/55 R16 is an odd size, not easy to find and not generally discounted.)
The 1.4 CVT-7 tootles along very nicely within its limitations, offering impressive levels of grip and no drama at all driven the way most buyers are likely to drive it. With its electric motor assisted engine, the Jazz hybrid offers more power on hills and a slightly flatter stance. The weight of the battery between the rear wheels feels like having two passengers, a very large dog or a bag of cement in the back.
The 1.4 CVT-7 is certificated at 51.4mpg combined and the Jazz hybrid at 62.8mpg combines, giving the hybrid a theoretical 11.4mpg advantage. In reality, reckon on 50mpg v/s 60mpg, though that will depend on how and where you drive the car. Lift off and in some circumstances the system will revert to electric power only, closing the petrol engine valves but keeping it running without using any fuel. And being a petrol hybrid makes the Jazz hybrid much more suitable for short runs from cold than any diesel automatic fitted with a diesel particulate filter, which, in fact, means all new diesel cars from January 2011 onwards.
Whereas Jazz buyers in countries like Thailand are mostly young, under 30, some even under 20, in the UK the average age of Jazz buyers is 62.
With its versatile folding seats, easy drive and safe rather than exciting handling, it is the perfect retirement car. Now, with luxuries like cruise control, optional satnav and even leather seats, it can be specced up with the amenities of a much larger car while retaining the running costs of a small one. So it's perfect for downsizing. The cruise control on the steering wheel is particularly easy to operate.
Honda only expects to sell around 3,000 Jazz hybrids, at prices from £16,000 to £18,000.
It will sell a lot more Jazz, and though the CVT comes in at £14,500 to £16,000, Jazz prices for the basic 1.2 manual start at £11,225. So the projected estimate of 27,000 may well be exceeded.
At least, now with a hybrid on offer, a top spec with satnav and leather, and no more i-SHFTS, there's nothing holding it back.
More at Honda