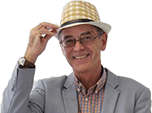 Honda Insight (2009–2014)
Last updated 15 November 2018
Easy to drive in town. Frugal on fuel. Plenty of space for the family.
CVT gearbox is noisy under hard acceleration. Some of the interior quality isn't up to the usual Honda standard. Toyota Prius is better.
Updated 15 November 2018
Extremely severe MoT failing corrosion found under the rear of a 2010 Honda Insight. Claim under 12 year no rust-through warranty denied because car had not always been serviced on time at the Honda...
Introduction
It might not be as smooth or as comfortable as a Toyota Prius but the Honda Insight is certainly a frugal and easy-to-drive family car. It's a good choice for those who need more space than you find in a small hatchback, but who still want a town-friendly, smooth and fuel-efficient car. Those who travel on the motorway or on country roads may want to look elsewhere, though.
Despite being a capable hybrid, the Insight is in a tricky position – on paper it lags behind its chief rival, the Toyota Prius, in terms of fuel economy and emissions. However in real world driving, particularly around town, there is little to separate them. 
All versions of the Insight are powered by the same hybrid powertrain, made up of a 1.3-litre petrol engine and an electric motor. Official economy varies depending on trim level, with the best variants managing 68.9mpg and 96g/km, which means free VED. Unfortunately there is no plug-in version, meaning no congestion charge exemption.
The space-age cabin looks the part but suffers when it comes to materials, which aren't as plush or as well-finished as you might expect from Honda. Thankfully there is plenty of space in the back, with sufficient leg and headroom for adults, provided they aren't too tall. Boot space is respectable too, at 408 litres, but there is a high load deck which can be tricky when loading heavy objects.
The CVT transmission and hybrid powertrain give good, smooth performance in town but things get raucous when you want to press on quickly. The Insight feels at its best in town, where the light steering and smooth power delivery make things effortless, but the suspension could be smoother over rough surfaces.
Owners' reviews
High on green credentials but poor on performance
Quiet economy on a budget.
Beautiful looks - weak engine
It is better than you think!