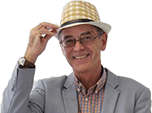 Chevrolet Orlando 2010 Range Road Test

Another day, another 7-seater MPV. The Orlando is part of Chevrolet's gap filling programme in order to have vehicles covering 60% of the European market by 2015. Like a phoenix risen from the ashes of the old GM, the company is now in good shape and doing well.
Why Orlando? Because that's where Disneyland is and because the name is better known by most sub teens than Chicago and probably even New York. It's synonymous with family fun, so very attractive for a 7-seater MPV.
The Orlando is not a rebodied Zafira. It's on the newer GM Delta platform shared with the Chevrolet Cruze and Vauxhall/Opel Astra, stretched 233mm to an overall length of 4,652mm. That's 202mm shy of the new Alhambra, 178mm shorter than a Ford Galaxy, but 62mm longer than a Citroen Grand Picasso, 88mm longer than a Renault Grand Scenic, 113mm longer than a Peugeot 5008, 132mm longer than Ford's Grand C-Max and 212mm longer than a Toyota Verso.
This translates to a reasonable amount of legroom in the rearmost seats for sub teen children, and adults for short distances, but the centre row does not slide so rear legroom cannot be shared out.
At least access to the rearmost seats is good, with both sides of the 60/40 split centre bench double-folding. And each of the seats fold flat in a single action to quickly offer a flat load deck. Load capacity is 92 litres all seats up, 454 litres with rearmost seats folded and 1,487 litres all seats folded and filled to the ceiling. The rear load sill is thoughtfully protected with a plastic cover.
Practical features on all versions include a panoramic back seat mirror so drivers can see what the kids are up to, a nifty cubby hidden behind the stereo fascia for hiding iPods and the like, and four 12v power sockets. All Orlandos get aircon and electric windows and mirrors.
Powertrains comprise a belt cam 140PS 1.8 litre petrol engine with 5-speed manual transmission, a vastly better chain cam 130PS 2.0 diesel with 6-speed manual, and a 163PS 2.0 diesel with either 6-speed manual transmission or a 6-speed torque converter automatic.
CO2 emissions of both diesel manuals is 159g/km so just inside the UK company write-down limit, but at 186g/km the automatic is way over, so that's most likely to find friends among private buyers, Motability customers and taxi firms. The reasonable price levels of the LS and LT manual diesels help keep company driver BIK levels in check.
The chain cam diesel is quite an amiable thing, providing sufficient torque to run from 800rpm and actually pull from 1,000rpm. None of that wait-for-it then sudden catapult effect. At 120kmh (75mph) the automatic only turns over 1,500rpm and the manual about 1,700rpm.
Handling isn't what people buy this sort of car for (unless they buy a Ford Grand C-Max). It's adequate, but no more than that, and ride quality deteriorates markedly on the top spec 18" alloys with 235/45 R18 tyres. On the base model's 215/60 R16s the ride is better, though understeer obviously occurs earlier.
The additional attraction of the Orlando is Chevrolet's Five Year Promise of five year's manufacturer warranty, five years servicing, five years roadside assistance, five years MoT test warranty and five years of annual checks.
With a cam chain holding the diesel engine together, it should offer better long term reliability than a belt cammer and no £500 sting every 5 years or so to change the cambelt, so that's another positive. While the amiable, low revving nature of the diesel engine might make it more economical in real life than the certification figures suggest, especially on motorways.
So if you need a reasonably priced 7 seat family car the Orlando should definitely be on your list, and possibly right at the top of it.
More at Chevrolet.