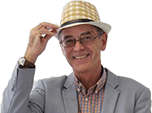 Chevrolet Cruze (2009–2015)
Last updated 21 December 2017
Good value for money. Also comes with a six-speed automatic. Decent VCDi diesels. Driver and passenger seats both height adjustable.
Lacks more sophisticated rear suspension of Astra on the same platform.
Updated 21 December 2017
Automatic transmission failure reported on 2013 Chevrolet Cruze 1.8.
Introduction
The proportions of the body are very pleasing from all angles. And though 'C Sector saloons aren't offered by many manufacturers, they are precisely what a lot of people want, particularly the recently retired who have got hooked on golf.
It's got everything most people are likely to want, it drives, rides and handles decently, and it's a really good looking car.
Owners' reviews
Great car for little money
Good value if bought at discounted price with free service.