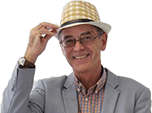 Audi TT Coupe 2007 Road Test
Mon, 19 Feb 2007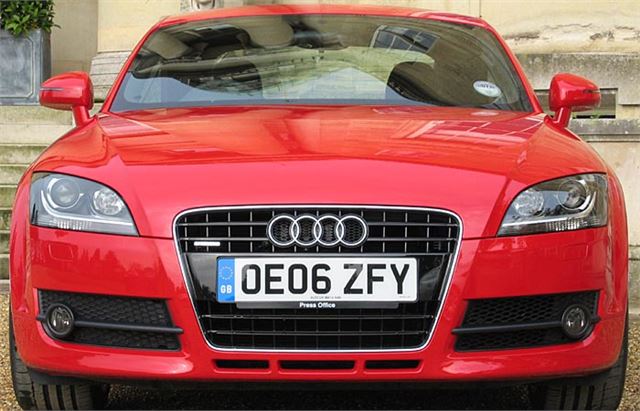 A Golf with the same 200PS turbo engine as the 2007 Audi TT is £5,000 less. A Leon with the same engine is £9,000 less. The TT always was an expensive style statement with exquisite touches that buyers persuaded themselves made it worth the money.

This latest incarnation actually is worth the money.

Instead of a steel tub, 69% by weight of the new car is aluminium. And because aluminium is a lot lighter than steel, that means almost all the car. Only the rearmost floor and the hatchback lid are steel, to help with the weight distribution. Almost everything else, including the monocoque 'chassis' sections is aluminium. Though a slightly bigger car, it's actually 75kilos less than the old car, and 75 kilos is the weight of an average bloke.

This lightness and the stiffness of the glued-together shell makes it a lot more agile than the old TT. Instead of having an efficient, but slightly dead feel to it, the new TT is very sharp, very grippy and very sporty even in front-wheel-drive 2.0T incarnation. It's nothing like the Leon 2.0TFSI FR or Golf GTI, good that they are. The new TT is a real sportscar.

On the optional 9J x 19 20 spoke 2-piece alloys with 255/35 tyres and sports suspension your chattering teeth tell you that. It's very stiffly sprung. And though it absorbs bumps quite well, the damping effect that keeps the wheels on the ground over crests and undulations can upset a delicate stomach. Audi has an answer to this, though, in the form of optional magnetic dampers that work by applying a magnetic field to the fluid inside them that contains small metallic particles. This enables them to instantly be switched from standard 'sport' to much more comfortable, so is an extra well worth specifying.

The 200hp 2.0TFSI with optional S-tronic (quicker DSG) offers the sportier drive with a really sharp, totally trustworthy front end and informative steering that tell you exactly what the front wheels are up to. The 250hp 3.2 quattro is faster, of course, has the necessarily sporting exhaust bark and is powerful enough to pin passengers to their seatbacks, but it isn't strictly necessary to have fun.

As before, the vestigial back seats are only of use for children if you saw their heads and legs off. Adults simply cannot travel there, even for short distances. The dash still has those gorgeous chromed ring switches around the vents that have a lovely mechanical feel. Everything falls neatly to hand. And there is a tremendous range of seat and steering wheel adjustment for any driver to find the perfect position. Unusually, right-hand drive S-tonics benefit by having more central accelerator and brake pedals than left-hand drive. While the flat-bottomed steering wheel from the RS4 not only provides a little bit more legroom, it looks good too.

Though you can specify a 'short shift' manual, really the only transmission to go for is the S-tronic. This developed version of the DSG shifts faster than you can, so shortens acceleration times and, in the case of the 3.2, not only gives more mpg but takes it down a notch to second top band of VED. Both 2.0T FSIs escape with a mere £150pa Band E VED.

The only trouble is, it's sold out until March 2007 (a familiar Audi TT story). So it may actually be better to do what the speculators are doing and order a roadster. These started arriving 3 months late in February 2007, but if yours doesn't until May or June it will be just in time for another glorious English summer. Or a small profit.

Audi TT Roadster

The TT Roadster is a different proposition from the coupe.

You sacrifice vestigial rear seats for an electric soft top and a surprisingly decently sized, 250 litre secure boot.

We tested it, top down, in the winter.

The driving experience of the coupe, above, applies. But the convertible offers goodies like an electric lifting windbreak behind the driver and passenger's heads.

And a rear spoiler that can be raised or lowered by a console switch up to 75mph. But above that speed it will rise of its own accord and cannot be lowered.

A 'police alert' spoiler, then.

On the 3.2 quattro manual we drove it offers the security of Audi's legendary four-wheel drive. But it's the same price as a Nissan 350Z with 50PS less (70PS less from the summer, when the 350Z gets 320PS). It's also getting close to the price of a Porsche Boxster 2.7.

So, really, at just under £27k, the 2.0 litre 200PS front wheel drive turbo probably makes the most sense, and will be the TT Roadster most people pick.