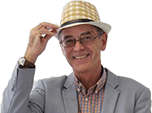 Meet our commuters...
Imagine commuting into London where you don't have to pay sky-high public transport costs or drive a car that puffs out harmful emissions. Then think about driving a car where you don't have to pay the capital's Congestion Charge and you can even park for free while you top up with energy. Just a dream? Not for four commuters who have discovered the Renault ZOE.
They have found the Renault ZOE is a new breed of EV (electric vehicle) that does not demand a fortune to own or run. It's also the perfect compact size for the city's streets while offering a spacious and chic cabin that's ideal for families.
ZOE is the ideal commuter companion, no matter what type of route you take into the city. Thanks to the ZOE's range of up to 120-miles and quick charging options, it more than rivals traditional superminis on the typical British commute of 16.4 miles.
In London, the average commute is 7.5 miles, which is almost exactly the distance Emma Critchley travels each day from her home in Stratford, East London to her office in St Pancras. Emma has the option of using the train or cycling, but she is considering buying a new car to commute to save money and giver her more freedom about the times she can travel.
Emma
As a young woman in London, Emma is often out with friends after work, so safety is another key consideration for her. Commuting by car will give Emma this security and choice, and a Renault ZOE is high on her list of favourites.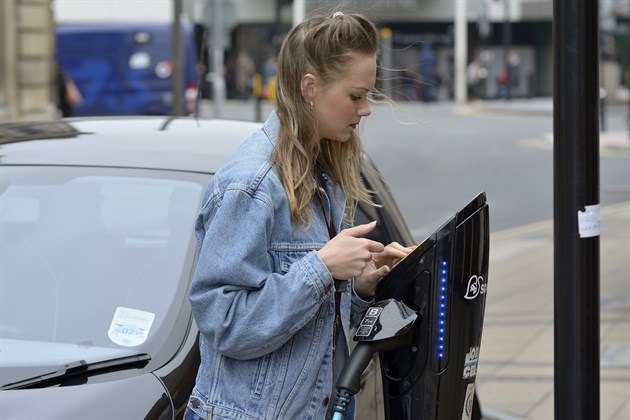 Like many Londoners, Emma lives in a flat, so charging an electric car at home is not an option. However, this does not mean the end of the EV road for Emma as there are plenty of charging points close to Emma's home as part of the Source London scheme to provide a city-wide charging network. This also means there are parking spaces close to Emma's office where she can park and charge for free.
Jessie
The second commuter taking up the Renault ZOE challenge also has to carry children regularly. Jessie Watling is a mum of three who lives in Enfield, North London and needs a car for the nursery and school runs, so practicality, ease of use and safety are high on Jessie's list of priorities for her next car.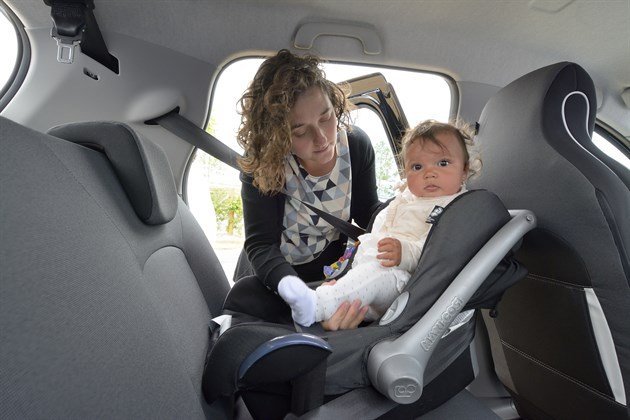 However, the car will also be used for longer drives into central London occasionally by Jessie's husband. It will also be called on for trips to Colchester, where Jessie's parents live, which means the ZOE will need to prove its worth as an all-round family car for Jessie. Fortunately, Jessie can charge the ZOE on the driveway of her home, so it should set off on every jouney with a fully charged battery. 
Eddie
The third commuter to take up the Renault ZOE challenge to see if an EV can help them slash their travelling costs is Eddie Dewson. He may have retired from being an accountant in the oil industry, but this doesn't mean Eddie is sitting back with his feet up. As very active grandparents, Eddie and his wife Marie travel into central London several times each week to help look after their grandchildren.
Driving in from his home in Reigate, Surrey, Eddie has to negotiate some of the most congested parts of London along his 26-mile journey, as well as paying the Congestion Charge every time he heads into the city. While looking at frugal small cars to use for this regular trip, Eddie discovered the Renault ZOE and thought it could offer the best solution as he needs a car that has low running costs yet has space for the grandkids and is very safe. With a best in class Euro NCAP safety score, the ZOE delivers on every front for Eddie.
Campbell
Our fourth commuter doesn't have the option of charging points conveniently close to his workplace, so Campbell Macfarlane will be relying on the ZOE's generous battery range. Living in Cobham, Surrey, Campbell has the sort of daily journey many commuters make into his London Bridge office.
Campbell sometimes uses the train to travel to work, but the ever increasing costs of a rail season ticket and long hours in the office mean a small car is an excellent solution for his 25-mile commute. As Campbell has a driveway at his home, he can take advantage of a free wall-box charger to provide dedicated charging for a ZOE. It also means Campbell can recharge a ZOE in three to four hours overnight, taking advantage of cheaper rate electricity and warm or cool the car to his ideal temperature while it's still on charge.
Now we've met our four Renault commuter challengers, we'll find out how they get on with the clever, compact and cost-effective ZOE. We'll compare the running costs to the more traditional superminis our commuters are also considering to see if Renault's EV is the best solution to their driving needs. 
See also: