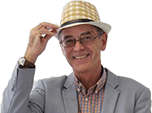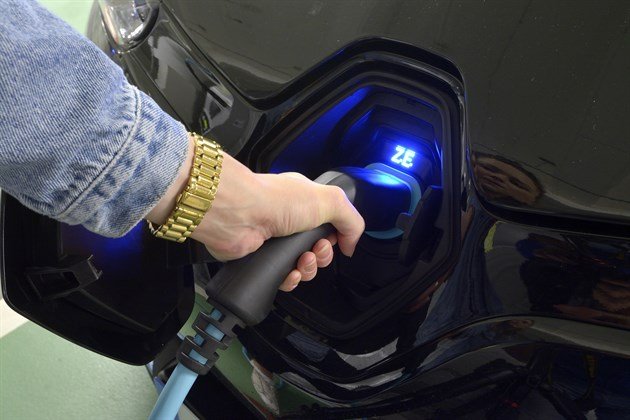 One of the greatest concerns drivers have with electric vehicles is running out of battery power and being able to charge up their car when away from home. Thanks to the rapid expansion of the charging network in London, this isn't a worry and there are now almost 1500 charging points available to the public as part of Source London, the charging initiative from Transport for London.
Source London is working with private and public bodies alike to make sure the capital has the most complete electric vehicle (EV) charging coverage possible. This includes all new homes, offices and shops being designed to include charging points as standard.
If you're not sure where the nearest EV charging point is to your home or office, Source London's website has a map of all current locations. All you have to do is tap in your postcode and up pops the most convenient location.
To use Source London's EV charging points, all you have to do is use a car that is licensed with the DVLA (Driver and Vehicle Licensing Agency) as a pure electric or plug-in hybrid car. You pay an annual £10 registration fee and then you are free to use any of the Source London charging points with nothing extra to pay for the electricity you use. It's that simple to get free energy, though you may have to pay some local car parking fees.
To work Source London's EV charging points, you are sent a membership card that you use to unlock the plug-in charger to connect to your car. This can then be locked to the car for safe charging and you simply replace it on the EV charger when you're done.
Many of the Source London EV charging points are on the street where you would expect to find parking spaces. However, there are others in supermarket car parks, railway stations, shopping centres and leisure facilities, so you can charge up your Renault a little or a lot depending on where you're going and what you're doing. There are also some rapid chargers in the Source London network that allow you to fully recharge the ZOE's battery in around 30 minutes.
Source London has also installed EV charging points close to many London Underground stations. This means you can mix and match your journey to reduce the amount of time spent getting to and from work, or popping into the city centre for shopping, cinema or to meet friends.
If you drive into the London Congestion Charge zone in an EV, you will need to register the car with cclondon.com, but you won't have to pay anything as the Renault ZOE qualifies for free entry as it emits less than 75g/km of carbon dioxide.
If you don't happen to be able to park in one of the Source London EV charging spaces, there are still other options open to you. Private car parking companies, such as NCP, have installed EV charging points in dedicated bays. In London, NCP has 50 electric vehicle-only space at present and plans to add more soon. You will have to pay to park in these bays, but the electricity is supplied free of charge.
The Renault ZOE can be charged from a standard domestic plug socket, which will take up to about eight hours to fully recharge a battery that is low on power. However, you will need to make sure you can run the cable safely from the plug socket to the car.
A more permanent solution is to take up the offer from Renault for a fully installed, free Wall-box charger, which has its own dedicated electrical circuit to safeguard your home's electrics. You will need off-street parking to take advantage of the Wall-box as it has to be mounted to your house or garage.
The advantage of the Wall-box is you can hook up your ZOE to a bespoke charging point knowing it will be fully charged and ready to go whenever you are. Using the Wall-box is as simple as plugging in the kettle to make a cup of tea, so charging your ZOE couldn't be easier and you can benefit from low tariff energy deals to charge up your car for even less cost.
Similar wall-mounted EV charging points can be installed in company car parks for employees to use for their electric car. Some companies already offer this and use them for 'pool' cars that are driven by a number of workers. However, companies have to pay to have an EV wall-box charger installed, which currently costs around £1000, but it's worth it to enable drivers to use zero emissions cars to drive in to work.
See also: