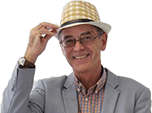 Christmas gift guide: What are the best automotive toys?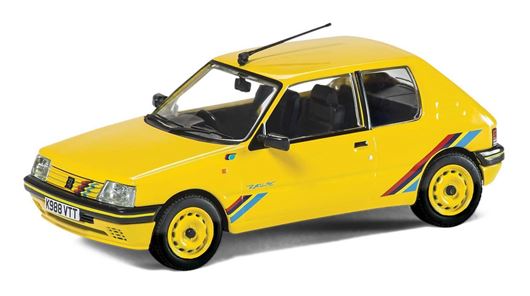 Published 24 November 2016
Most petrolheads discovered their love of the car by smashing a diecast Corgi milk-float into a wall at the age of three. And that love of little models is unlikely to have died - so 'toy' cars (they're not really toys if you're a grown up collector) make ideal Christmas gifts for the car fan in your family.
However - as with anything - buying scale models and other assorted car-shaped toys is a minefield of different prices, sizes and manufacturers. But don't fret - we are here to help.
Scale models
With traditional models, scale is probably the most important consideration. You can get extraordinarily detailed models of cars at huge scales, but they cost a lot and they take up space. The manufacturers of these models tend to concentrate on prestigious or nostalgic vehicles too, meaning less choice, more expense and a lower likelihood of the model itself fitting on a shelf or a desk.
Corgi Vanguards models in 1:43 are beautifully detailed but they are small enough to amass a decent sized collection
So smaller might be better. In fact, if you go right down to 00 gauge model railway scale (1:76) you'll find an absolutely huge range of models encompassing everything from 1940s classics up to modern, everyday hatchbacks. Models produced in this scale by Classix and Corgi are fantastically detailed and make great mantelpiece or shelf displays.
Moving up a size to 1:64 usually means going from the realm of models to toys (there is a difference!). The vehicles produced in this scale are usually quite solidly made but lack detail, simply because they're expected to be bashed around by children. Ideal if you're buying for children, not so much for adults.
There is plenty of choice in larger scales- Corgi Vanguards models in 1:43 are beautifully detailed but they are small enough to amass a decent sized collection without buying a warehouse. These are also perfectly priced as gifts, from £10 to around £25. You should even be able to find a replica of a memorable family vehicle.
You can also go down the route of model kits, which make great gifts because they take time to complete – though glued together fingers and spilled paint are to be expected. Ideal for relieving boredom over the Christmas break, though.  
If money is no object then there are some extraordinary models out there, including gold-plated and diamond encrusted Lamborghinis that are worth more than a small house. Maybe in that case it's better to just buy a real car…
Slot cars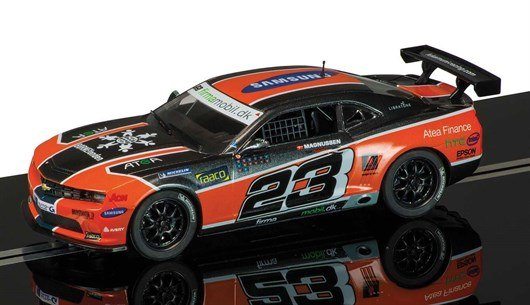 Static models are popular, but more popular still are Scalectrix models. Scalectrix is much like railway modelling - the following is massive and collectors will see the vehicles as investments, leaving them tucked away in their boxes. For a mature collector the best idea for slot car related gifts is a vehicle, rather than a full setup with a track.
Cars themselves can cost upwards of £50, so they're far from toys. Real collectors aren't tied down to the most famous manufacturer (Scalextric) - there are numerous manufacturers producing all sorts. You can even get vehicles with fully-functioning all-wheel drive if you're a hardcore slot car fan.
On the other hand, children will love the modern Scalextric kits, which usually include some kind of competitive game mode and are priced from around £100. Kits include more durable, less detailed cars which are less prone to damage than the expensive collectors' models. All the gear to get started is included in the box.  
Radio control
Radio control vehicles - like scale models and slot cars - have transitioned from kids' toy to fully-fledged hobby. For an established hobbyist there's just too much to cover in a simple guide, but for a new starter to R/C it's a little easier.
Children and teenagers should be able to find a good, fun, durable R/C car including batteries, transmitter and car in a catalogue shop or online for less than £40. For adults who want to get into the hobby it's worth spending more on an established and respected brand like Tamiya - and it's easy to spend hundreds if you do that. Tamiya kits tend to come in bits, but building them is part of the fun. 
Someone with no previous experience will benefit from a fully-prepared kit, which includes everything -battery, chassis, motors, body shell and transmitter. More advanced or experienced R/C fans will probably already be nagging you for something specific as Christmas looms.
Another thing that has recently taken off - quite literally - is the R/C drone. These little flying gadgets are much, much easier to fly than traditional radio-controlled helicopters and planes, plus good ones are available from as little as £30.
Part of the beauty of models and toys is the breadth and scope of what is available. You can get everything from a stocking-filler or Secret Santa gift for £10 to a coffee-table centre piece for hundreds. For a car fan, a model is a guaranteed hit.
Comments
Author

John Slavin
Latest