Volvo S40 (2004 - 2012)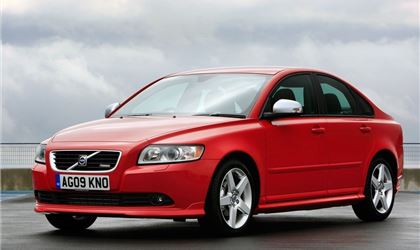 1.6D SE 4dr Saloon
reviewed by michael watt on 6 April 2018
4
Tax/Insurance/Warranty costs
2
Cost of maintenance and repairs
2
Experience at the dealership
4
How you rate the manufacturer
Do not agree with Christy Tilney-- only 1.6 D but can give loads of pleasure and assurance.
Been a nightmare past 2.5y years with over £3000 spent on problems with additive dosing module //(did not know car had this fitted--nor I recon did my independent garage at 35K service time)//knackered pump and replenish fluid. EGR valve independent and main dealer for "anti skid warning message" removal..
Replacement reqd. Three attempts by main dealer to solve " limping" running. Solution turbo control valve replaced..
Broken seal at injector -- failed to notice at service (huntly garage) Repair at specialist diesel injector
firm in Aberdeen ( they had 3.5 y back 75K replaced a supplied by me DPF)..
Good for4 months then nov2017 " limping" again. Tried replacement fuel filter (my independent garage again at my request). Then main dealer computer says ::"MAF and Differential pressure sensor for feedback on DPF... ARE you learning even still following if not bored stiff with epistle from mykwot.?
Anther independent fitted said parts and now I have a working Volvo S40 1.6D 90K miles to enjoy...
Where in all this is some liability from Volvo for emissions strangulation of a diesel engine?
reviewed by Christy Tilney on 8 March 2017
reviewed by Berty on 1 May 2014
reviewed by Anonymous on 14 January 2014
reviewed by asmithy on 7 January 2014
reviewed by 72 dudes on 19 July 2012
reviewed by Anonymous on 14 April 2012
reviewed by Daimax on 14 March 2011
reviewed by gedkeane on 18 January 2011
Write your review
About this car
| | |
| --- | --- |
| Price | £16,095–£27,255 |
| Road Tax | A–K |
| MPG | 31.4–74.3 mpg |
| Real MPG | 87.6% |
Just reviewed...