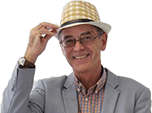 Suzuki SX4 S-Cross (2013 on)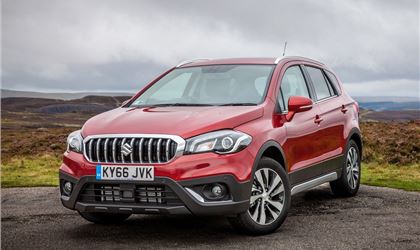 SZ5 Allgrip CVT 1.6 petrol.
reviewed by coopshere on 3 March 2019
5
Tax/Insurance/Warranty costs
5
Cost of maintenance and repairs
5
Experience at the dealership
5
How you rate the manufacturer
Great driving experience with excellent value for money.
Suzuki SX4 S-Cross SZ5 Allgrip CVT 1.6 petrol. Bought new November 2015, has just had first service at 9500 miles. About 50% motorway use with the rest being mixed rural and town driving. Averaged 43mpg to date and never dropped below 41mpg even fully loaded with spirited driving and motorway cruising of 70mph plus. Not had to add oil or water to engine and tyre wear has been just 1mm with equal wear front and rear. Power is more than adequate for everyday driving and can be improved in Sport Mode if required. Have carried 4 adults and luggage with ease, rear passengers were 5'11" and 6'0" neither had problems with head room in the rear.
Equipment level is excellent on this model. I particularly like the "Infotainment" touch screen system, this includes an excellent Garmin SatNav which is easy to update with an SD Card. The connectivity options for mobile and music are excellent with good sound too.
Comparing with similar vehicles from other manufacturers this gives great value for money. Much preferred the ride and handling over the Qashqai.
Had an excellent deal from Suzuki main dealer and customer service has been first class. Servicing cost is very competitive.
Will definitely consider replacing it with another or even the Vitara when the time comes.

Well have had this now for a little over 3 years and 27000 miles. It has been faultless and still no need for attention between services. Would wholeheartedly recommend if you are in the market for this type of vehicle. Still getting same mpg. Will soon be replacing with a new Vitara 1.4 as just fancied a change and sticking with Suzuki as reliability and dealer service has been superb.
reviewed by Anonymous on 8 November 2018
reviewed by Legion Rider on 4 September 2018
reviewed by H.Glover on 9 January 2018
reviewed by Bill Loneskie on 12 April 2017
reviewed by Anonymous on 1 April 2017
reviewed by Bill Gilroy on 10 January 2017
reviewed by Legion Rider on 16 May 2016
reviewed by older and wiser on 7 April 2016
reviewed by Anonymous on 28 August 2014
reviewed by jhlb on 3 June 2014
reviewed by Anonymous on 13 January 2014
Write your review
About this car
| | |
| --- | --- |
| Price | £17,493–£26,243 |
| Road Tax | B–F |
| MPG | 37.1–68.9 mpg |
| Real MPG | 92.7% |
Just reviewed...