Subaru Impreza WRX (2006 - 2007)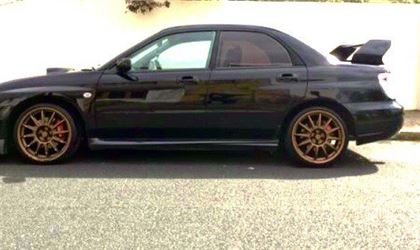 Old but Gold
reviewed by Anonymous on 29 January 2020
5
Tax/Insurance/Warranty costs
5
Cost of maintenance and repairs
5
Experience at the dealership
5
How you rate the manufacturer
Keep you young!
Bought 2.5 WRX Hawkeye., in my 40s always wanted one and delighted I bought one. Bought one with 70k miles. Done a history check but no more. I'm not a mechanic but was able to check it high level.,

It's an old school Riot. No computers just mechanical know how. The very very best of engineering. Goes like the clappers, turns, stops and handles amazingly. Bumpy as hell but you'll feel everything in the best possible way..

Mine is tight as a drum have already puy 2k on it..

Go for it!
reviewed by RussR on 5 December 2013
reviewed by Jinglez on 12 August 2012
Write your review
About this car
| | |
| --- | --- |
| Price | £20,097–£28,540 |
| Road Tax | L–M |
| MPG | 25.9–27.4 mpg |
| Real MPG | 88.9% |
Just reviewed...