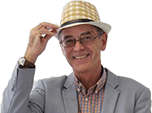 Subaru BRZ (2012 on)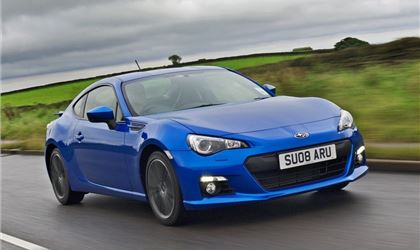 2.0i SE Nav 2dr Coupe
reviewed by groaver on 18 July 2018
4
Tax/Insurance/Warranty costs
3
Cost of maintenance and repairs
3
Experience at the dealership
4
How you rate the manufacturer
A hidden gem
Sister car to the Toyota GT86. I have only ever seen one other on the road.
Finished in Subaru's WR blue makes for a very attractive looking car.
Slightly different grill and lighting configuration at the front of the car are the major differences to the GT86.

The interior despite press criticisms is actually a very nice place to sit with lovely bolstered seats and a great view over the bonnet. The car can be easily placed on the road thanks to the bulbous wings.
Equipment is generous with climate, cruise control, electric mirrors & windows all standard.

The handling is a joy. It is so well planted and takes corners like it is a go-cart. Traction control is there for the wary but can be taken off for some real fun in the corners.
The engine sounds suitably gruff and even has a sound generator in the footwell direct from the engine bay.

It really is a throwback to when cars weren't anaesthetised by electronics with its very direct steering and immediate response to the accelerator pedal.

If 197 bhp sounds weedy in today's market, try driving one. You'll realise that power isn't everything.

UPDATE 23/12/15

Now covered 2k miles.
My initial thoughts have not changed but day to day driving has revealed the following traits that I believe are not unique to my car:
When driving off from cold second gear is very notchy and difficult to engage from third down. It really needs a few miles to warm up before it becomes cooperative. Thereafter it is fine.

The tyres whilst great for drifting on a track (Michelin Primacies from Prius!) are really too hard for road driving and when it is very wet or icy you really need extra attention as they can let go quickly. The TC helps control things thankfully.

All the wet autumn weather has required constant air con on to stop the windows fogging over. Sometimes the heated rear screen is needed too.

The car's lack of torque makes it feel sluggardly sometimes. It isn't actually and if you keep the revs up it "sings and flies" - an old fashioned petrol engine really.

No regrets to date, just brilliant fun.

18.12.17
New discs and pads needed at 11,000 miles.
Not through hard use, I might add.

19.01.18
New battery required as existing one completely dead. It's a known problem for the BRZ/GT 86. Dealer wasn't willing to help. Some dealers apparently do.
Write your review
About this car
| | |
| --- | --- |
| Price | £27,025–£29,010 |
| Road Tax | G–I |
| MPG | 32.8–39.8 mpg |
| Real MPG | 107.1% |
Just reviewed...