Rover 200 (1995 - 1999)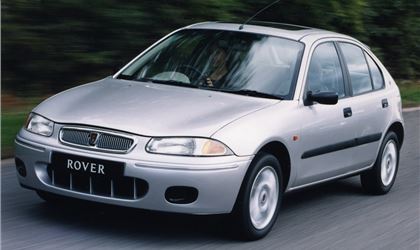 Rover 416SLi
reviewed by A Daramy-Bassey on 11 October 2021
5
Tax/Insurance/Warranty costs
5
Cost of maintenance and repairs
3
Experience at the dealership
5
How you rate the manufacturer
100,000+ milage
Thanks for enabling a review of Rover 416 SLi.,16 V Tourerr
Petrol Engine
1590 CC
2-Axle Rigid body(Silver)
Our previous understanding regarding MOT-Emission levels of Analogue Era Engines are thought to be satisfactory.
Previous scientific evidence reveal new Engines require some time of usage to improve Emission levels.
Motorists are often compliant.
The general vision of Recycling may also be applicable to Vintage/durable engines as well.
This car is still usable if only new legislation encourages....
reviewed by cavy_andy on 18 July 2010
Write your review
About this car
Just reviewed...