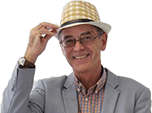 Renault Twingo (2007 - 2012)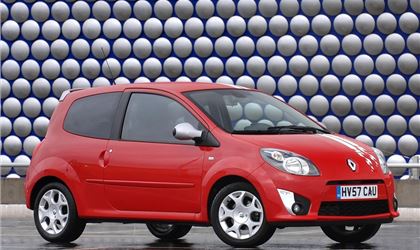 Pzazz 1.2 16v 3 door
reviewed by Mr Foley on 17 May 2014
4
Tax/Insurance/Warranty costs
4
Cost of maintenance and repairs
4
Experience at the dealership
4
How you rate the manufacturer
For the money... really quite good.
Built down to a price and buying a used Twingo mk2 any buyer should of course be watchful of how much they are paying but as city cars go... my experience was a good one.
I cant recall the exact price but it was below 8k. They relaunched a facelifted version not long afterward with air con, alloys, and two seperate split, fold and slide fore and aft seats, etc... for a list price of c.10.5K. Too much compared to the competition.
Hard plastics,no aircon,no alloys, no seat or wheel adjustment, no rev counter, spare wheel was a fifty quid option, ... but plenty of plus points.
Felt solid, mostly proven mechanicals from the mark 2 Clio. Same old Clio 1.2 engine, but hauling less weight so factory mpg was listed at 54.5. Realistic mid 40's was attainable.
Co2 lower than clio so just under at 119 gkm.£30 tax.
Suprisingly chuckable if you feel inclined. Felt solid and generally almost ! fun to drive. Short gearing = a rather buzzy 70 mph motorway cruise but peppy in town and Certainly able to keep up with town and country traffic.
Good glass area and thus good visibility, suprisingly roomy in the back for two adults. A taller more upright bodyshell than some city cars. A six footer can sit in the back. More feeling of space in the front than some city cars again due to higher roof line.
Simple and easy to drive. instumentation very basic, in a good way. Speedo is mounted on a central pod, once you get used to its, its second nature. Reasonable stereo with some controls on drivers right stalk. Aux line in connection. Fairly high seating position, favoured by some but not others but again aids visability.
Folding bench seat only, no split and fold.
This car did 15k miles with me before finding a new home with my mother as i needed a five door vehicle. It was virtually trouble free. Three issues only in the first two years.
Drivers door lock slowly failed i.e started to become more and more unwilling to lock. factory part issue basically. Not ware and tear, just a duff part. Replaced under warranty. Intermittant airbag warning light. Problem traced to wiring under passenger seat becoming taught/pulled. Garage said an issue they had seen alot esp...on Minis strangely. Suspect a cost save issue of using wires that are too short to do the job. Again though a simple fix.
Third issue was some drivers failed to get comfy on long motorway journeys. I certainly experianced this. Depending on drivers height, some discomfort can be felt behind the drivers right knee (to do with angle on the accelerator and the seat base, too long,too short i never worked it out). Shorter drivers report no such issues. Again with a cheaper car no seat and wheel adjustment, often not an issue but if your an unlucky height or shape for that car......
overall though mother reports trouble free motoring since. Not bad for such a cheap car in two and a half years of motoring.
The above may list some issues but if one remembers the low list price and factors that in i cant really fault it. Comparing it to a VW up or Fiat 500 is unfair. Their list prices are/were way above this.
i Suppose now superceeded by Dacia although built at their plant in Slovenia, im calling it an honorary Dacia with a Renault badge.
As a used buy at the right price one of these could be a good find for a secondhand buyer. As long as your not interested in fashion, street cred or seeing one on every corner - cause you wont. That proven, old tech engine, should plough on for years and years though as long as you change the oil every year. Check service history carefully. Service interval recommendation when bought was 2 years/18 or 20k. Just too long between oil changes. Someone who has wisely ignored this and at least changed the oil yearly/10 miles, that vehicle could be well worth a look.
reviewed by williamozzy on 19 July 2010
Write your review
About this car
| | |
| --- | --- |
| Price | £7,552–£14,710 |
| Road Tax | C–G |
| MPG | 42.2–55.4 mpg |
| Real MPG | 84.9% |
Just reviewed...