Porsche Cayenne (2017 on)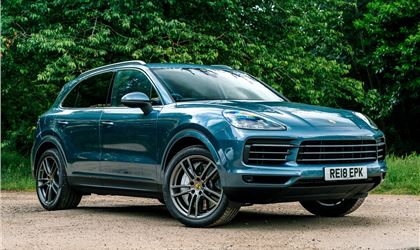 Cayenne S
reviewed by Anonymous on 1 September 2019
4
Tax/Insurance/Warranty costs
4
Cost of maintenance and repairs
5
Experience at the dealership
5
How you rate the manufacturer
Fantastic Car, 911 performance with space for 5
Took delivery of a Cayenne S.
Fantastic build quality. Wonderful performance. Handles exceptionally well. If you want a drivers car, with excellent build quality, get one of these. Have tried Range Rover Sport, but no contest, the Porsche wins hands down. The Range Rover wallows on the road in comparison, performance not that great.
Air suspension worth the investment..
Recommended.
reviewed by jaguarR on 20 June 2019
Write your review
About this car
Just reviewed...