Peugeot 307 (2001 - 2007)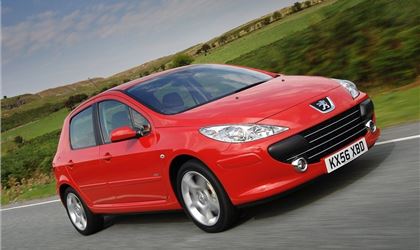 Peugeot 307 1.4hdi
reviewed by Trevor Bunn on 30 January 2018
5
Tax/Insurance/Warranty costs
5
Cost of maintenance and repairs
5
How you rate the manufacturer
Brilliant!
OK, it's not the most exciting car in the world but... it saves money.
I bought it as a a cat d years ago off a trader for £400. It has been robust,reliable and cheap to maintain. It got 'written off' again due a myopic driver who side swiped it but by then it didn't matter as it blended in with all the other dings collected in its life. It serves as a cheap and capacious tip run vehicle and cruises all day an the motorway giving 60mpg at 75mph still! with £30 a year tax it is like free motoring so I don't care what it looks like as I am going at the same pace in life as anyone else no matter how annoying that is for other road users. Its sedate performance means you don't accelerate so much as 'aquire speed' meaning its dead relaxing and keeps you around where the speed limit is. Why be anti social? Buy a car like this and save the planet and all your friends!
reviewed by MrsMac on 27 February 2012
reviewed by Fordfan1953 on 9 June 2010
Write your review
About this car
| | |
| --- | --- |
| Price | £11,900–£18,100 |
| Road Tax | D–J |
| MPG | 33.6–57.6 mpg |
| Real MPG | 90.9% |
Just reviewed...